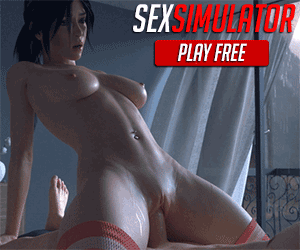 Don't let COVID-19 shutdown orders ruin your Thanksgiving. Instead, play some of this week's free mobile porn games.
This week's top mobile porn games feature some futuristic, sexy fun, as well as some classic "I'd do anything to make it" desperation. All of our porn games play in-browser, so you download nothing. And yes, they also work on desktop machines just as well.
Check out our overall top mobile porn games when you have some time. If you're looking for something fresh and of course, free, browse below. Porn Games curates new games daily so you'll never become bored.
Top Mobile Porn Games November 20, 2020
Guarding Galaxies
You play Aliyah Morrison, she recently graduated from Gallian Empire's Imperial Police Academy. You're patrolling a high crime area of a futuristic galaxy and though you're a bad-ass, you still encounter difficult obstacles. There's a load of hot and heavy erotica in this sexy porn game crime thriller.
Erected City: The Game
What's in a name? Apparently, a whole lot. A whole lot of porn game fun, I should say.
You're playing detective Mia Kowalski. But as Mia, you have a "big" problem. No matter where you are or what you're doing, you feel an enormous dick tickling and pressing against your vagina. And although you enjoy it, you consistently find yourself distracted. This begins to affect your work. As one of your agency's top detectives, your lack of productivity and inefficiency begins to show.
What will you do to solve this hilarious, sexy problem?
Erotic Magazine
As a female photographer for one of the world's most popular fashion magazines, you are living the life of your dreams. That is, until you are unexpectedly laid off.
Down on your luck, you realize the only solution is to start your own business: an erotic magazine.
Lots of erotica and sexy imagery compliment a pretty fun and sexy storyline. You'll get sucked in rather quickly.
Red Pill – Green Pill
This one is heavy on the erotica, and although it uses sexy celeb images as visual props, it's far from disingenuous in its allure. You play a sexy player who gets every girl he wants. But now you've met your match. She wants nothing to do with you. And it's driving you nuts. So nuts, you'll need to try something risky and hasty in order to breakthrough.
Are you willing to do that? Which pill will you take? It's your own sexy matrix.
Solid images, but the erotica is top-quality. You must enjoy reading erotica, obviously, to play Red Pill – Green Pill.
Degrees of Lewdity
You're a student who resides in an orphanage. You don't have a lot of money, hence, why you live in a public housing set up.
You find out that the orphanage will be closing because it can't pay its bills. So you decide to do anything to make money and keep the orphanage afloat.
So what all would you do? Alas, the sexy component of the game finds its way. There's not much sexier than desperation, eh?
What will you do to prevent yourself from becoming homeless?
Lust Quest: Ice
If you dig the furry porn games, Lust Quest: Ice is a fun new installation into our free porn game library. You make decisions at every turn and encounter sexy furry porn creatures that offer ample opportunities for spirited, sexy fun times.