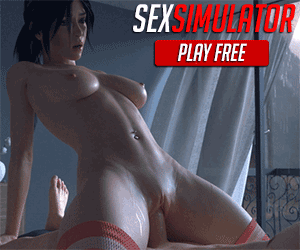 As porn games continue their ascent into the mainstream space, many people are wondering if there is any ceiling at all. There's something unique when it comes to the relationship that porn games have with mainstream gaming.
If we look at the history of porn, what we find typically is an inverse relationship. Sure, Hollywood movies tow the porno line with sexual storylines and imagery. But they do know exactly where the line is, how to dance around it, and when to stop.
The same can't be said for a mainstream gaming industry that at times, appears hell-bent on meeting seedy porn game content at that same line, rather than stopping short of it. In other words, are we headed for a great merge where porn seamlessly infiltrates the gaming industry in a way that we barely notice it?
So what is the future of porn games?
If you are reading this blog, it's possible that you are among our 1,000s of avid free porn game gamers. If you are, you're likely a bit desensitized to porn in general and possess a bias when it comes to seeing hardcore pornography in a 3D porn game.
But you don't represent the gamer herd. Although porn games are huge, they aren't World of Warcraft huge. At least, not yet. But the clock is ticking. Just last week, Subverse, a self-described porn game, rocketed to the top of Steam's best seller list. Its an impressive feat, particularly when we consider that Steam forces users to opt-in to adult content. To be fair, Subverse already had a massive Kickstarter following resulting in some incentive for a herd takeover of the game's livelyhood on Steam. All the same, impressive all the same.
The Future of Porn Games That's  Upon Us
While we offer free porn games, most game developers want to make money. Our site wants to make money, which is why we are ad supported. Money is a good thing, it helps pay for things like rent, electricity bills, and craft beers. Hey, craft beers are expensive, maybe we need more ads? I kid, of course (I think).
The Subverse theater hitting the mainstream served as eyecandy for developers looking to cash in on their game development skills. In other words, there has never been a better time to create and launch a high-quality porn game and charge for it. Heck, you could top Steam's best seller list. Its all on the table now.
Better Games Are 'Cumming'
And that leads us here, to our initial future of porn games point.
More intensive porn games are likely waiting in the wings. With new opportunity and a massive vacancy, its a recipe for porn game developers to get seen and make cash. They now realize that the gamer crowd is willing to shell out cash for porn game experiences.
This means that porn game competition is incoming. And everyone's "game" will need be elevated as they vye for gamer eyeballs and credit cards.
Competition always breeds pricing reductions and increased quality. So the better porn games are on the way, even if you don't see them.
Expect More Chicks To Dig The Porn Games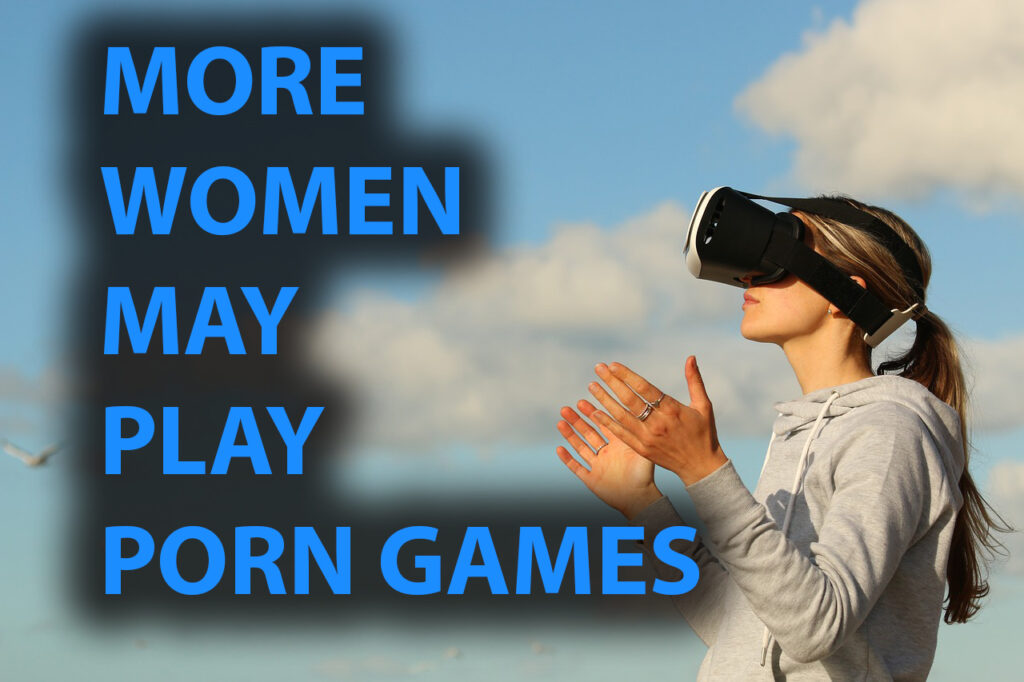 Porn games often rely heavily on erotic storytelling. This erotica sets up the core plots of the game, which leads to the more functional existence. Women love them some erotica.
As more porn games enter the mainstream, the taboo begins to shed away and women begin to come out of the shadows to get their fair share of sexual fun.
For guys, the experience of playing a porn game is hyper-visual. They desire to quickly and without obstacle, unlock porno content. Women may find themselves getting off through the story telling.
And this will help improve porn game storytelling and scripts in the mainstream sector. More women, better plots, that's another bold and exciting porn game future.
Mainstream Gaming Will Further Sexify
Again, to refocus on our opening perspective, the line in the sand, or the middle, is about to evaporate. Mainstream gaming will see that tons of consumers want even more sexual storylines and graphics than the already intense amount they are offering. That means mainstream gaming developers will push even more XXX content into their developments.
Even without straight porn games overtly corrupting Steam, mainstream gaming was trending in this direction, just in a more sluggish, or mostly inconspicuous manner. Now the robe is hitting the floor, no one cares, its time to porn these games up. At least, that's how I'm betting mainstream pre-production gaming meetings are going.
The sexification of the gaming industry has arrived, there is no denying it. But the unexpected arrival of the porn industry, often a sector that remains removed from mainstream action, is now fully engaged. Its making for a fun watch, in more ways than one.