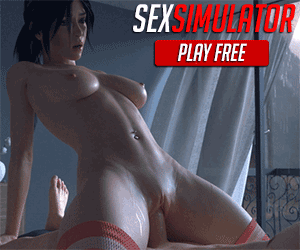 3D Sex Villa 2 is one of the Internet's most popular porn games. The game features a slew of sexy babes in typical settings. In other words, this is far from a sci-fi or parody game experience. Instead, this is the kind of shallow dirty sexy stuff we often dream up during the day. My 3D Sex Villa 2 review will break down all the particulars of this game that matter.
So what's up with this super popular porn game? Is it really any good?
The answer is sort of a mixed bag.
About 3D Sex Villa 2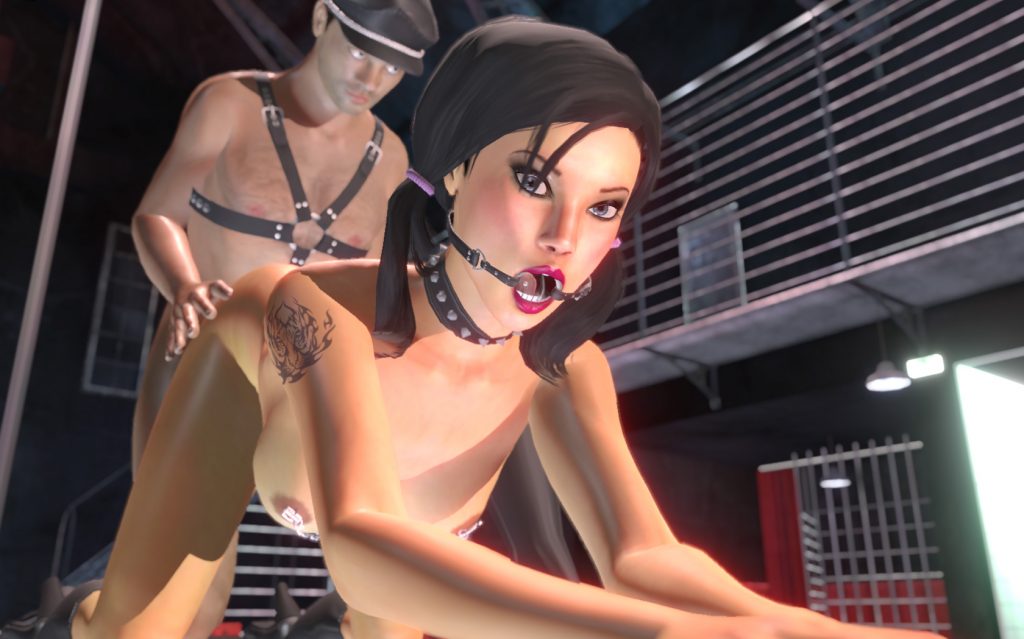 3D Sex Villa 2 is a role-playing game between sexy adults. At least, what I consider sexy. You know, the mainstream sort of sexy. I feel I'm digging a bit of a hole here, so I will get us back on track.
The game is known for its intensely good graphics and sexual escapade versatility. In other words, be who you want, make her who you like.
The previous version, 3D Sex Villa, is considered OK, but it's not loaded up with the awesome graphics it's predecessor possesses. This 3D Sex Villa 2 review shows you exactly what happens when an emerging porn gaming market intensified with more and more competition. In other words, porn games must bring powerful mindblowing graphics to the table if they want to survive. And of course, if they have any chance at directly charging consumers (more on that in a bit).
How To Play 3D Sex Villa 2
The concept is simple.
You create an online version of yourself whom you'll explore sexual fantasies through.
You can be who you want. You can choose your gender and most everything else.
Here's a look at the 3D Sex Villa 2 interface.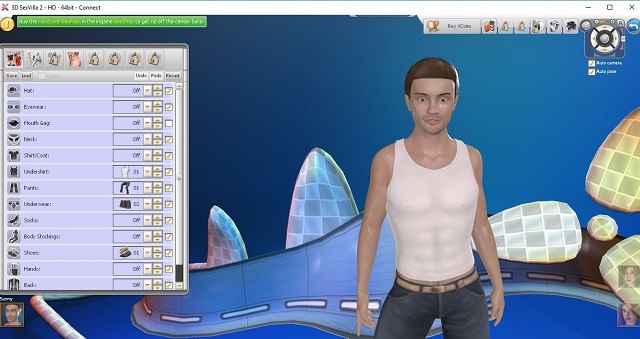 Your clothes, underwear, shoes, and so much more are able to be swiftly interchanged.
The idea is that you feel like the YOU you'd like to be. This adds to the game's addictive play style. Rather than just launching you as an unrelatable character, you create a character that fits you from scratch.
This is where the hook exist, though. Or catch, whatever term you prefer.
While some 3D Sex Villa 2 customizations are indeed, free, many require payment through XCoins. But don't fret, lots of slick customizations don't require payment. Whether or not you'd need to pay can only be determined by giving it a go and building a character.
Explore, Explore, Explore
3D Sex Villa 2 is a virtual and casual interactive world. There is no rush unless you prefer to rush. You can browse and socialize in the same way you interact with the normal world.
Look, the game is about getting your hardcore sex fantasies on, but it's not without the build-up phase which some many of us enjoy.
So before this…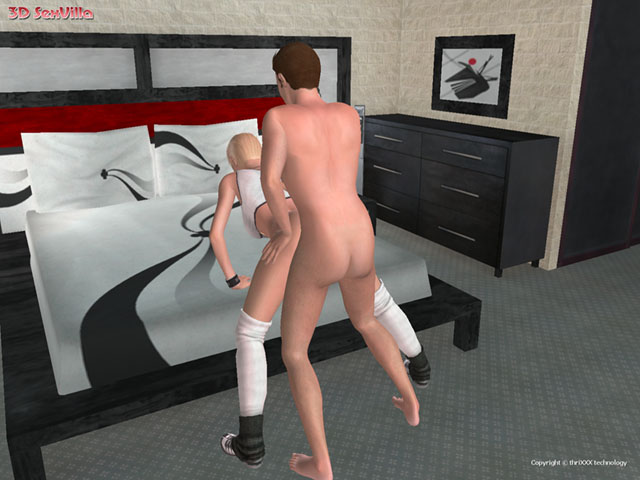 Maybe there's a little of this…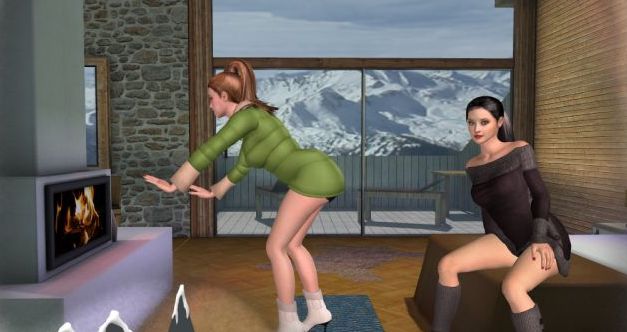 The point is, the game maintains it's sexified environment but you can just hang out also. In other words, there's a real-world hook that revs up your motor.
The goal is to meet a partner and get down with everything you've ever fantasized about. 3D Sex Villa 2 makes that possible through virtually unlimited sexual environments and positions. You can meet the exact girl you like and take her to the perfect location and place her in your most desired positions. I'm confident that any position you dream up exist in 3D Sex Villa 2's interface possibilities.
The downside is, using the interface might feel overwhelming at first. However, after a little practice, you'll adjust.
Most of the hot and heavy occurs beyond the character development phase and in what's called "story mode." This is where the plot gets hot and steamy.
You can build nearly any girl you like, including celebrities for those who are into it.
3D Sex Villa Celebs
Yep, you can do Kaley Cuoco.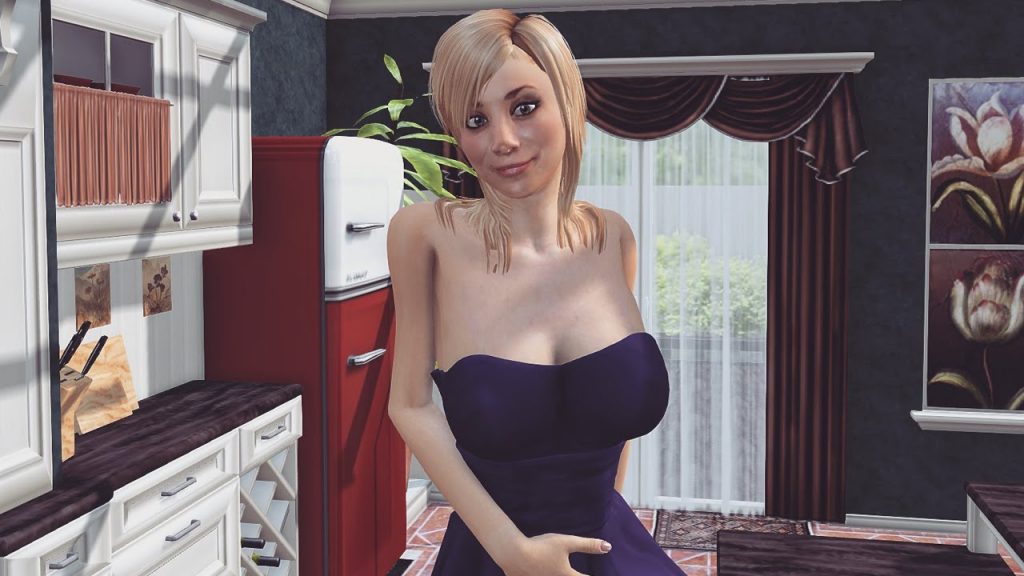 And Angelina Jolie.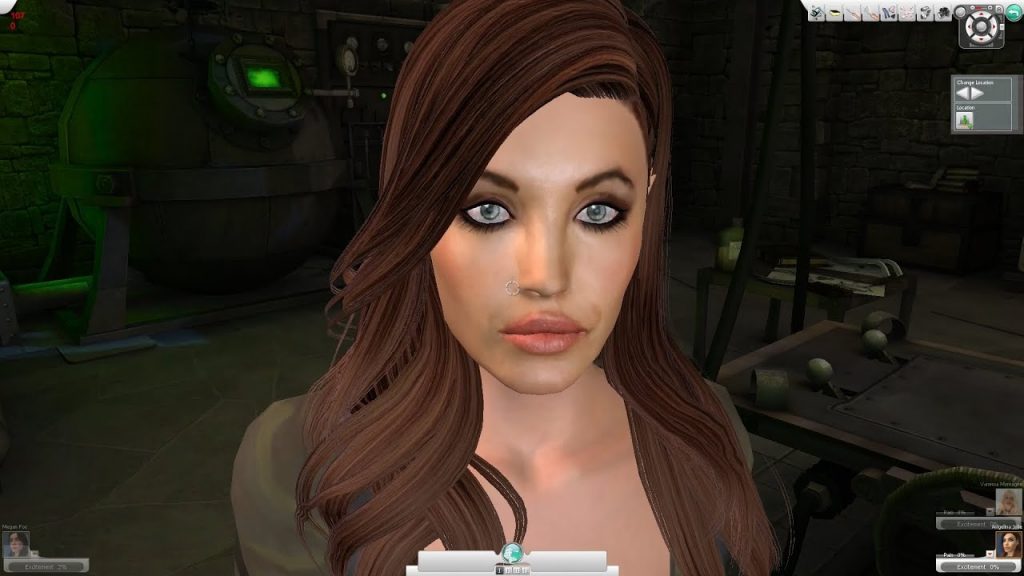 Neither versions are perfect. Let's be honest, the Kaley Cuoco animation leaves a lot to be desired. No doubt, some improvements on this front could be made by the game developers, but it remains a cool option. This 3D Sex Villa 2 review isn't judging this facet because it's more of a bonus.
The Techie Stuff (What You'll Need)
You'll need not have a Mac (sorry, nerds). Well, unless you want to install a Windows version to your Mac. Yep, you can do that, but it sort of sucks.
Instead, you'll need to download the ThriXXX Game Launcher to your PC.  That will require a decent Internet connection, a PC with a 1280×1024 pixel graphics card and at least 3GB worth of RAM.
Final Thoughts
My 3D Sex Villa 2 review, as it turns out, is rather glowing. The game is ripe with insanely good graphics and its sexual gameplay is super versatile. But ultimately, you'll end up paying once you are hooked and want to increase your ability to intensify your character and add on positions. It's worth trying for free and seeing if you enjoy it.
We do not carry 3D Sex Villa 2 in our free porn game library. I'd suggest stopping by there first and seeing if you can find something else that's sponsored by ads first.
Otherwise, let me know how we are doing with our porn game reviews. Our writers take pride in our work, so we really do enjoy the feedback.