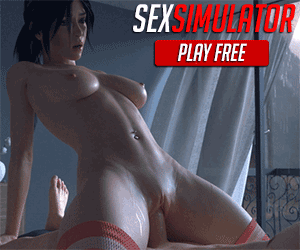 Your uncle invites you to the lavish, ritzy Empire Club. But all is not what it seems. Turns out, the Empire Club is bleeding money and near bankruptcy. In Custom Order Maid 3D2, your job is to save the club after your deadbeat uncle flees the country.
Is Custom Order Maid 3D2 worth it?
Custom Order Maid 3D2 Review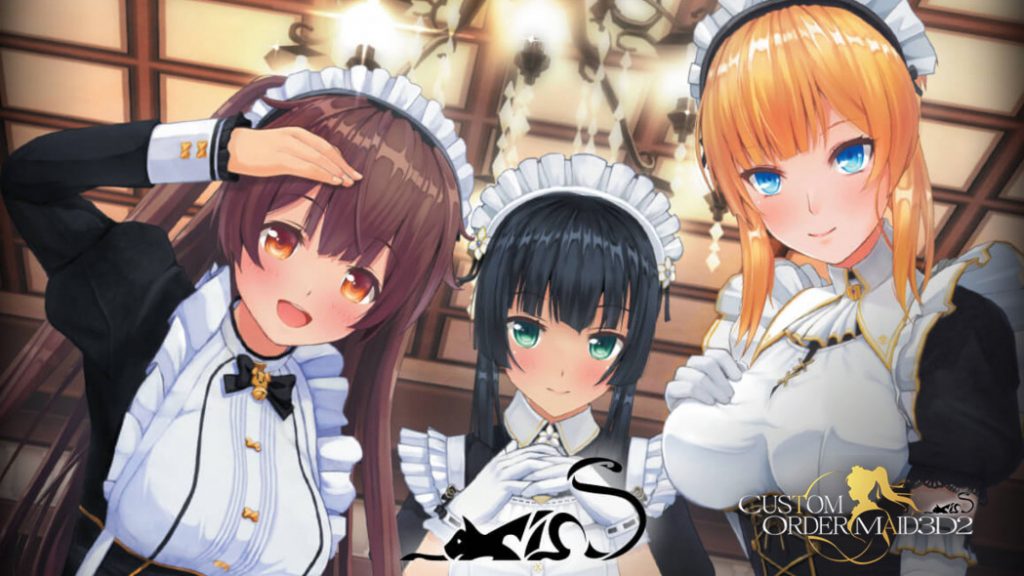 The storyline is as simple as it is sultry. You have three sexy maids (pictured above). These maids are probably your best shot at increasing the value of the fledgling Empire Club.
But you'll have your work cut out for you.
Custom Order Maid 3D2 is a Nutaku game and it's become pretty popular among us porn gamers. It's a high-class experience that begins with you at the prestigious club.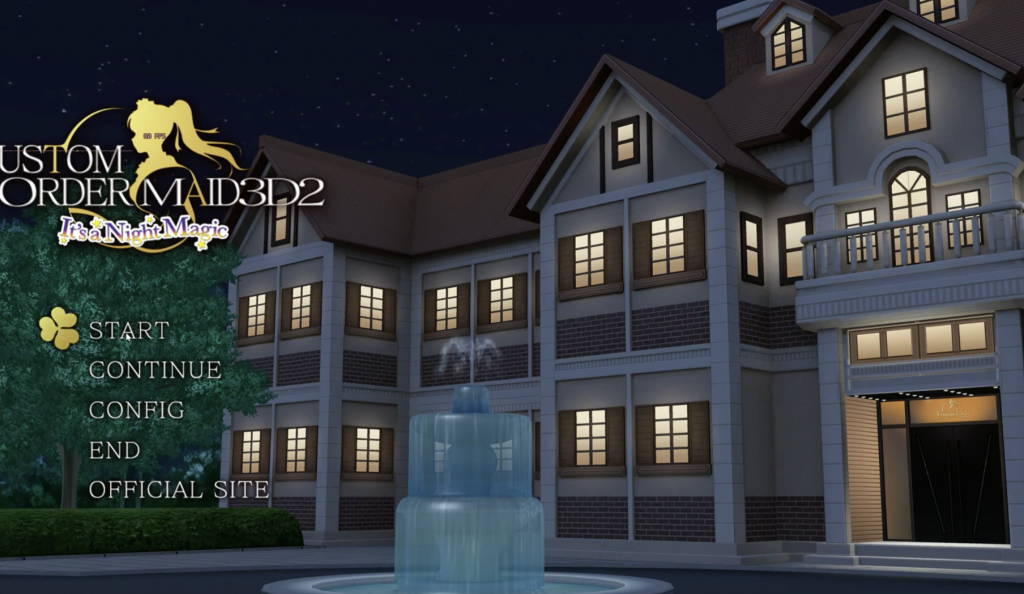 Right from the start, you can see that Custom Order Maid 3D2's graphics are sharp and modern. It's an elitist experience that caters to those of us who want to live outside our norms.
To begin, you'll go through a simple tutorial that both introduces the gameplay and helps you customize your character.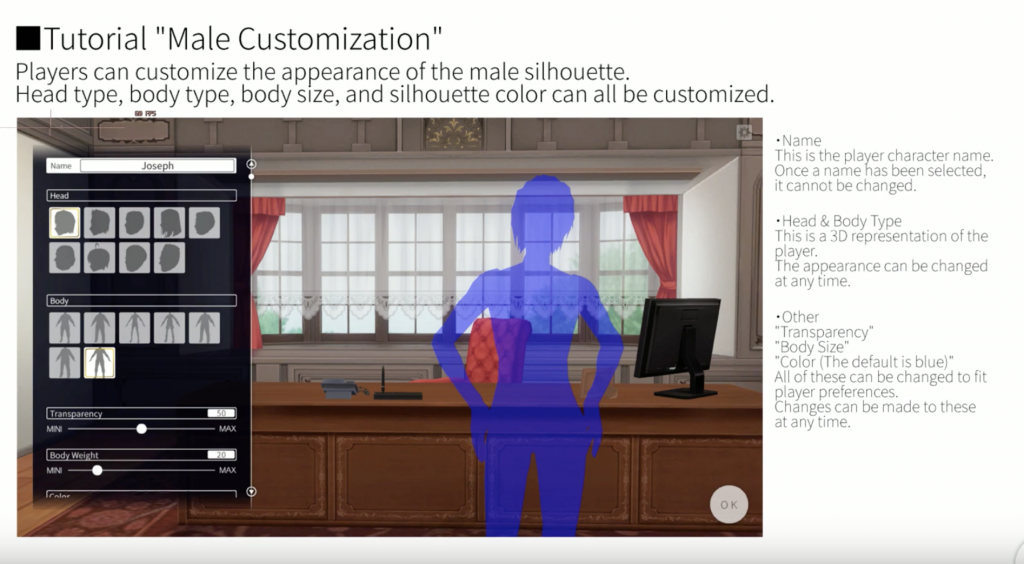 Your body type, head, even opacity, are all options that you can vary based on what you desire.  Of course, you'll name yourself, that's a given.
This should take you less than a couple of minutes to calibrate. Once your character is complete, you hit OK at the bottom right of the screen and the fancy music begins as you are introduced to the Empire Club in grand fashion.
The setup is you getting out of a taxi being wowed by the massive scale mansion. It's beyond your wildest of dreams. A huge culdesac serves as a valet parking setup and there are billowing fountains in the middle.
You'll enter the mansion to see your uncle and a sexy maid will immediately greet you both, referring to your uncle as "master."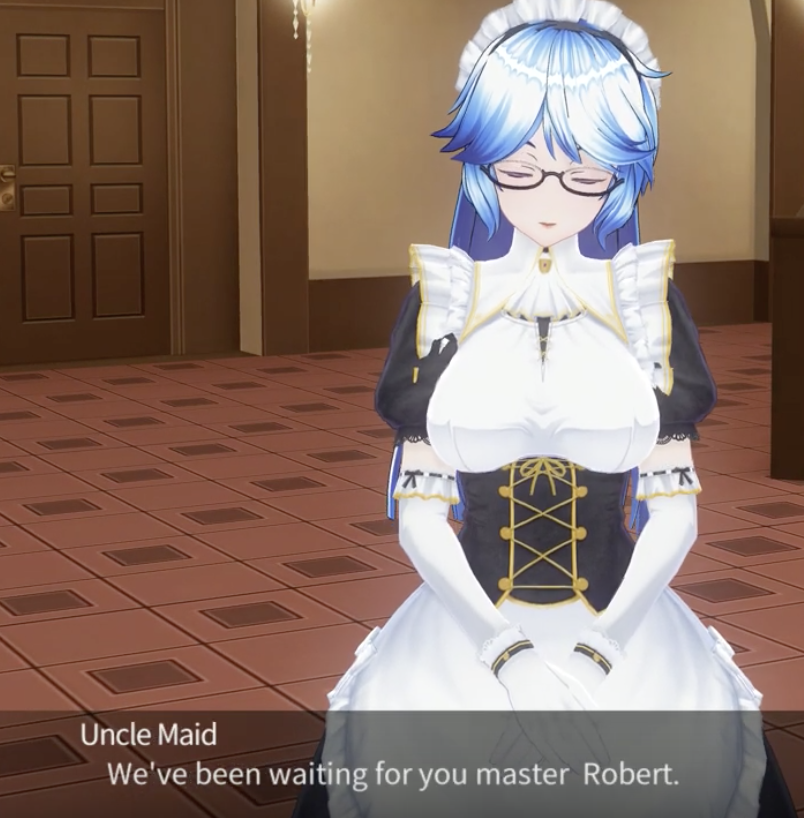 Her submissive style and sexy voice combine to arouse you. She's busty, yet shy, and ready to serve. Custom Order Maid 3D2 certainly scores big with the hot intro. You'll find yourself immediately wanting to pop the buttons from the maid's garter belt.
She will take you to your uncle's office. Male characters always have some level of opacity applied to them. At first, that's odd. But it serves to help emphasize the sexy maids. It's a strategic game function that you grow to respect.
At this juncture, Robert (your uncle) tells you the sad tale of the troubled Empire Club and explains that your now at the helm. And then he's out and its just you and three sexy maids left to your own devices. You'll need to fix the situation and return the Empire Club to prior glories and prevent it from going out of business.
In part, you'll need to rethink how your maids dress. You'll need to slut them out more.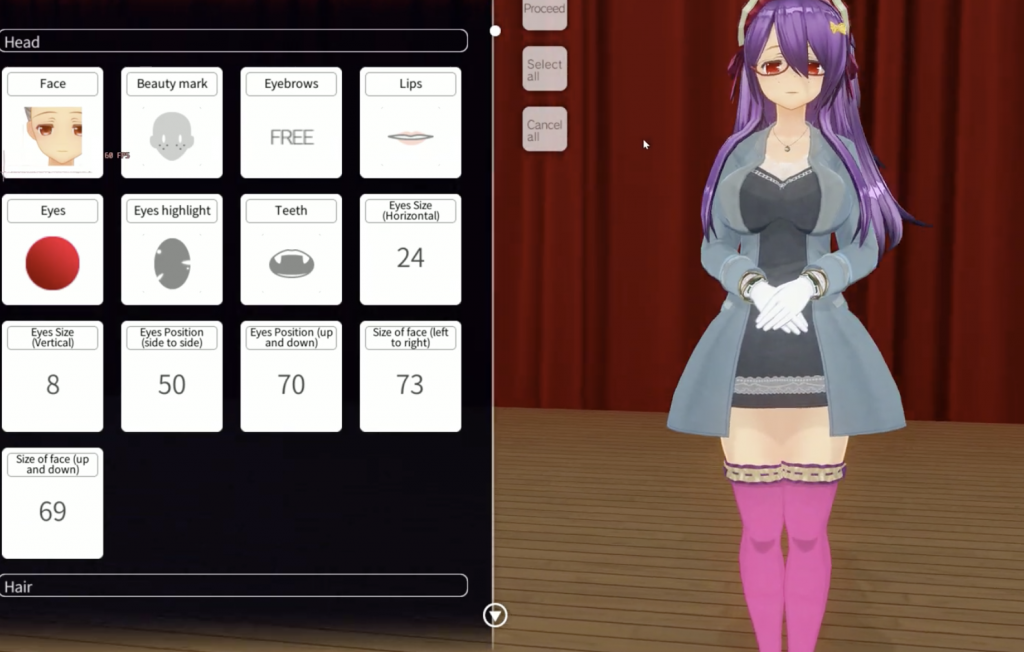 Custom Order Maid 3D2 is a classy yet sexy porn game. It offers a more complex storyline than most porn games in its class, but it's completely manageable.
Price
Expect to pay around $40.50 (4,050 Nutaku Coins) depending on any ongoing deals.
Tech
4K Capable
Works on WindowsR 7/8.1/10
Graphics card minimum: 1280 x 720
Core i5 Quad-core 2.5Ghz or higher
8 GB RAM
You should have at least 10 gigs of storage space available
Conclusion
Custom Order Maid 3D2 is a high-class, pricey porn game that offers lots of bells and whistles in terms of customization. The sound and graphics are great, but the price is rather steep.
Feel free to check out our library of free porn games.