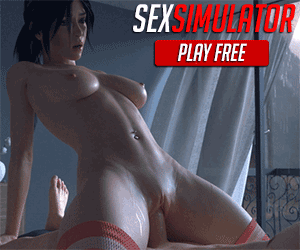 If you haven't had enough of the Harry Potter-inspired porn game market, then you're in luck with Sad Crab Company's Innocent Witches. If this is feeling a little familiar, it's probably because I recently reviewed Witch Trainer, which is similarly inspired by Harry Potter.
Before we dive too deep into Innocent Witches, I'd be remiss if I didn't admit that I've never seen Harry Potter. Nor will I ever take the time to watch it. It's just not my goblin of tea. That said, I love these Harry Potter porn games. The point is, Innocent Witches is a game for anyone, not just those folks who enjoy Harry Potter books or movies.
So what's up with Innocent Witches? Is it worth playing?
Innocent Witches Porn Game Review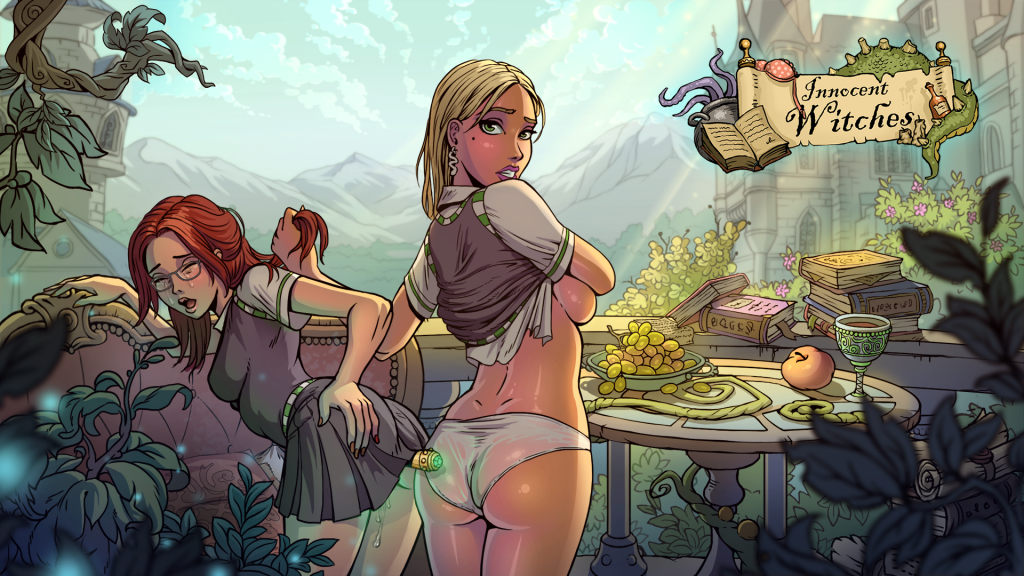 Do you love how my fancy header gets right to the heart of the matter? Today, I'm giving you an Innocent Witches review so you can determine if this game is worth your time (or money).
The Innocent Witches plotline derives directly from the pages of Hogwarts, which is the fictional land of Harry Potter. In Innocent Witches, the porn is solid, but it's more than just some shallow, dick in a witch, experience. It's an adventure game that can be somewhat addictive.
First and foremost, the graphics on Innocent Witches are insanely vivid. You're immediately lured in by how detailed and vibrant almost every person and object are in the scenes. Much of the art just pops right off the screen.
Your journey begins in a sort of set up phase that establishes some relationships. You'll need to exercise some patience if you don't know your Potter lingo or history.
Almost immediately, you'll be introduced to one of the main characters in sexy Xandria. Don't let Xandria's eyepatch fool you, she's got all the sexy. She's voluptuous, big-boobed, and carries a want that somewhat mimics a whip.
Nothing bad here, folks.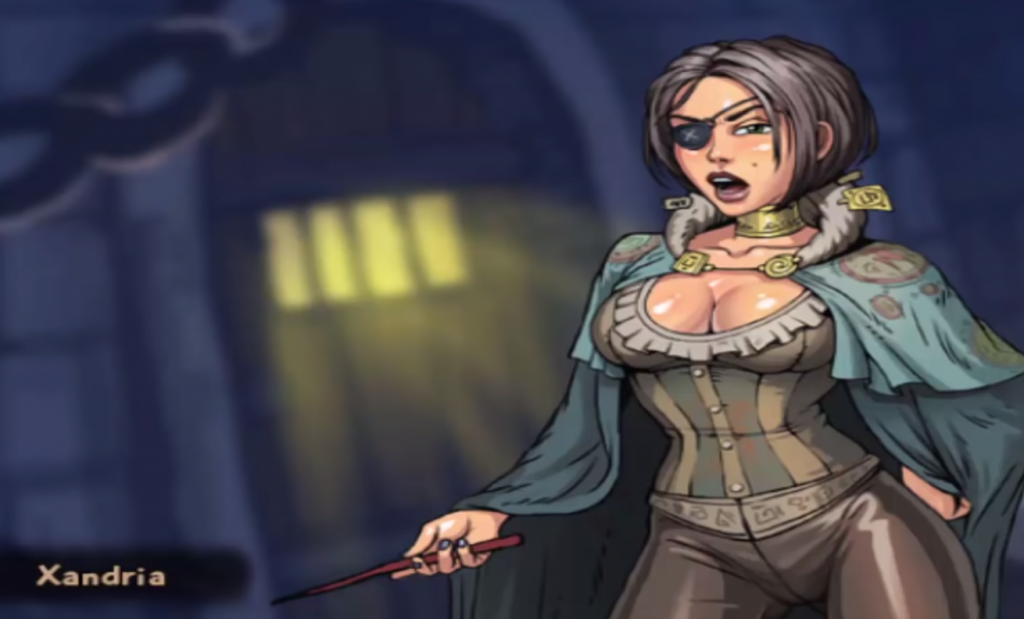 Xandria is a shadow girl for the new Minister of Magic (Perry) who can be a bit mouthy at times, which adds on to her intense sexuality. She threatens other characters who don't treat the Minister of Magic with respect.
The Minister of Magic respects Xandria, but is always on edge regarding her temperamental demeanor. In other words, Xandria and her boobs are straight sexy fire.
In the opening scene, Xandria and the Minister of Magic pay a visit to a Hogwarts prisoner, Marcus Redblack. Marcus betrayed Hogwarts in the past and Xandria and Perry are there to chastise and set the stage for revenge. Marcus claims that Perry is the real traitor.
Marcus apparently created a bevy of sexy girls that are now shackled up while he's in prison.
But enough with the General Hospital breakdown, let's move on. The point is, you may be confused in the setup if you don't know Harry Potter lingo, but you'll be OK if you just hang in there and trust the game.
The characters establish that their past Harry Potter beings are different today, which of course makes sense considering Innocent Witches is a porn game and Harry Potter was not.
In Innocent Witches, Hogwarts is turned into a slut fueled world of sex and domination. Some Harry Potter characters remain, such as Ginny Weasley, Luna Lovegood, and the infamous Hermione Granger who is also featured in Witch Trainer.
All characters are over 18 years of age in the game.
The writing and plotlines are well-thought-out, erotic fan fiction type stuff. If you've read Harry Potter erotic fan fiction, you're in luck with Innocent Witches. It's essentially fan fiction roided up on your computer screen.
Innocent Witches Graphics For The Win
The graphics in Innocent Witches are mindblowing good. It makes the porn parody scenes that much better.
I mean, just look at these smutty graphics to understand what I'm saying.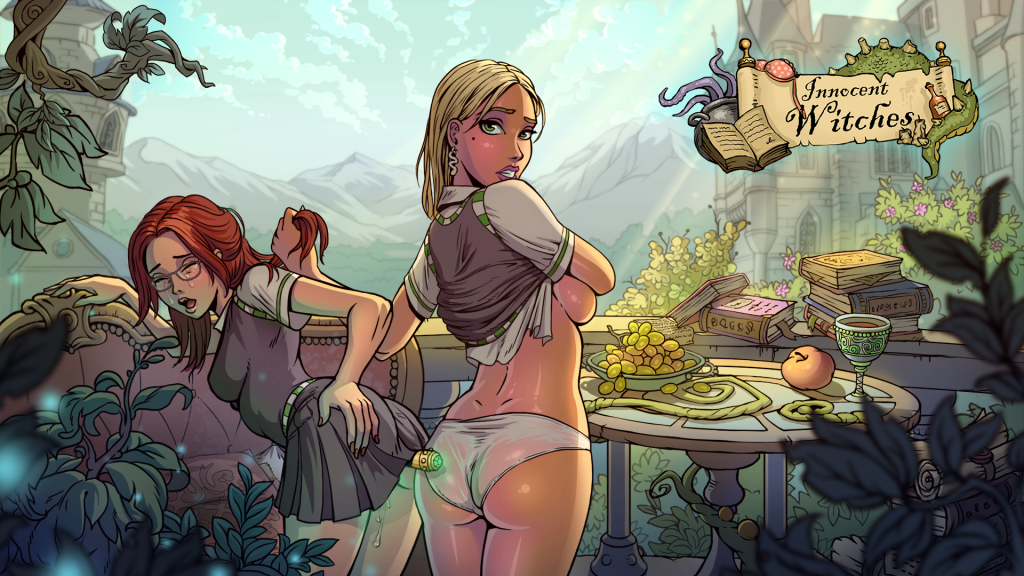 Talk about attention to detail. The graphics are as erotic as they are sometimes humorous.
Where Can You Find Innocent Witches?
First and foremost, Innocent Witches is free to play on itch.io.
For itch.io (visit site)
For Patreon (go here)
Conclusion
Sad Crab Company's Innocent Witches is ripped straight from Harry Potter fan fiction lore. It's a well-written, sexy play on a now sluttier version of Hogwarts where all the girls are now adults. The graphics are on-point with attention to detail paid on every nook and cranny of each scene. It's free to play on itch.io.