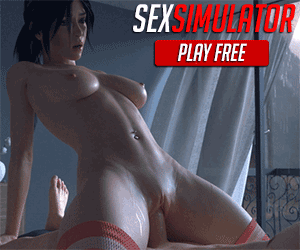 Patreon is one of the largest crowdfuning sites online today. Its most notable reputation point, of course, is that it helps kickstart a load of porn games. Yeah, "loads," that was intentional. One of it's biggest, most impressive porn games is Summertime Saga. The wildly popular Summertime Saga is the only top five project that's a porn game. That's headspinning, yet incredible to consider.
While Patreon plays host to a lot of porn games, it also helps fund Podcasts and the likes. So Summertime Saga's ascent is more impressive than most think.
But what's the deal with Summertime Saga? Let's review and see what we can learn.
Summertime Saga: What's It All About?
"I had no idea that type of content really existed, or at least was that popular, and I had never really played adult games before," DarkCookie, also known by DC, told PC Gamer last week about the game.
That's right, the creator of Summertime Saga had never created a porn game prior to this one.
To say the least, it's an impressive feat.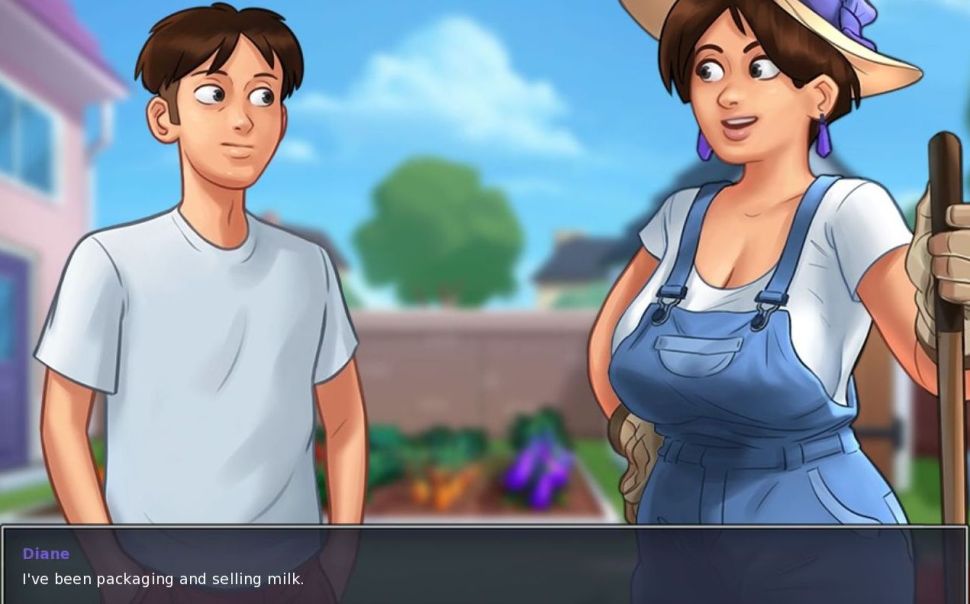 Prior to Summertime Saga, DC dabbled in software used to create visual novels. He quickly learned he had a nack for creating digital art. And while he could have harnessed such powers for good, he turned to the murky side of porn games. Yeah, we love our porn games around these parts, but its due to its inherint deviance. We are, in fact, well-tested deviants. And that's OK.
Summertime Saga sets itself in the fictional town of Summerville. I sure hope I don't have to continual use the adjective, "fictional," throughout this article. A younger dude is trying to pass his senior year in school. He also is very blue collar, having a job on the side to help him pay for basic things, mostly fun.
Summertime Saga leverages ample, simplistic cartoon characters, often touting busty yet innocent midwestern stereotypes.
You can see what I mean here: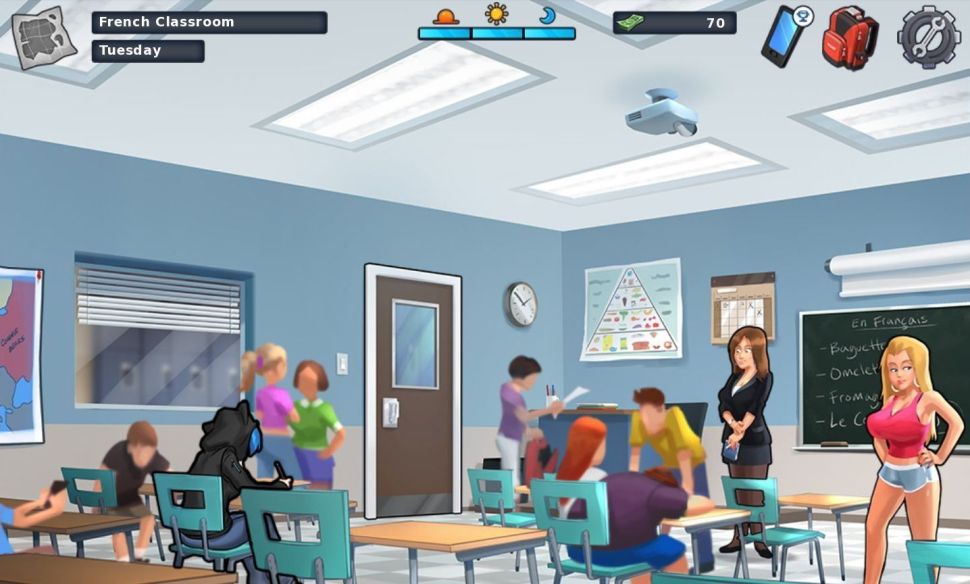 Daisy duke shorts, I mean, you can't go wrong.
Summertime Saga doesn't feature racy content in the way a lot of fantasy porn games do. Instead, there's something small town authentic about it. A throwback to your younger days where you were learning the ropes of flings and sex.
Summertime Saga is fetish feature rich, including BDSM. It also has a transgender option. Its cutting edge, but somehow keeps itself reeled in.
The main plot of Summertime Saga revolves around the main character's father's murder. Well, he died in a work accident, but suspicion over the surrounding circumstances lead many to believe it was foul play.
You begin the game at his funeral, you now own his debt, and you spend time mulling over whether this same killer comes for you. Its an unsolved mystery, so you really have no idea.
At its core, Summertime Saga is an erotic novel and dating simulation experience blended into one sexy smoothie.
There's a whole lot of dramas in Summertime Saga. There's a map with a ton of locations for you to visit. There are a wealth of characters to interact with. It's truly a virtual reality.
Technology
Summertime Saga is built mainly for Android devices. But you can play it on a Mac or Windows. Of course, IOS doesn't allow it to function, but that's not abnormal for any porn game.
In order to update Summertime Saga on an Android phone, follow the below instructions:
Visit Developer Options.
Settings
About phone
Build number, hit 7 times
Back out to Settings again
Developer Options
Click Unknown Sources
Hit button, hit OK
Now you can download and install the latest Summertime Saga downloads.
Summertime Saga Graphics
The main course in Summertime Saga's graphics are tits galore. The game's artistry focuses on big voluptious breasts. That said, the game's art somehow remains innocent in its appeal. The main character often finds himself awkward in the presence of these huge knockers.
Its fun art, not hentai, just comic strip type appeal. Its intelligently played out.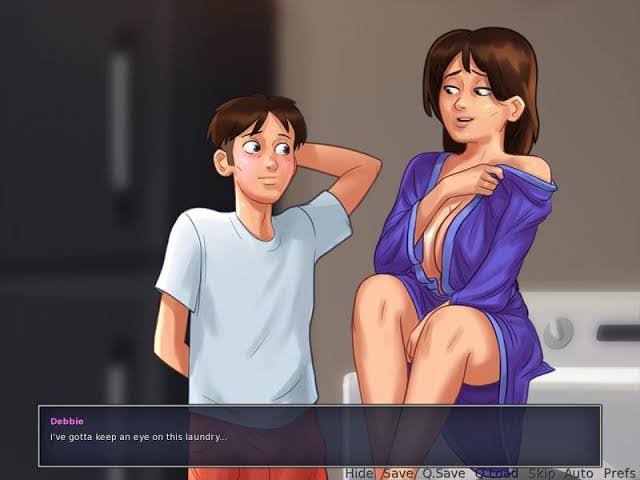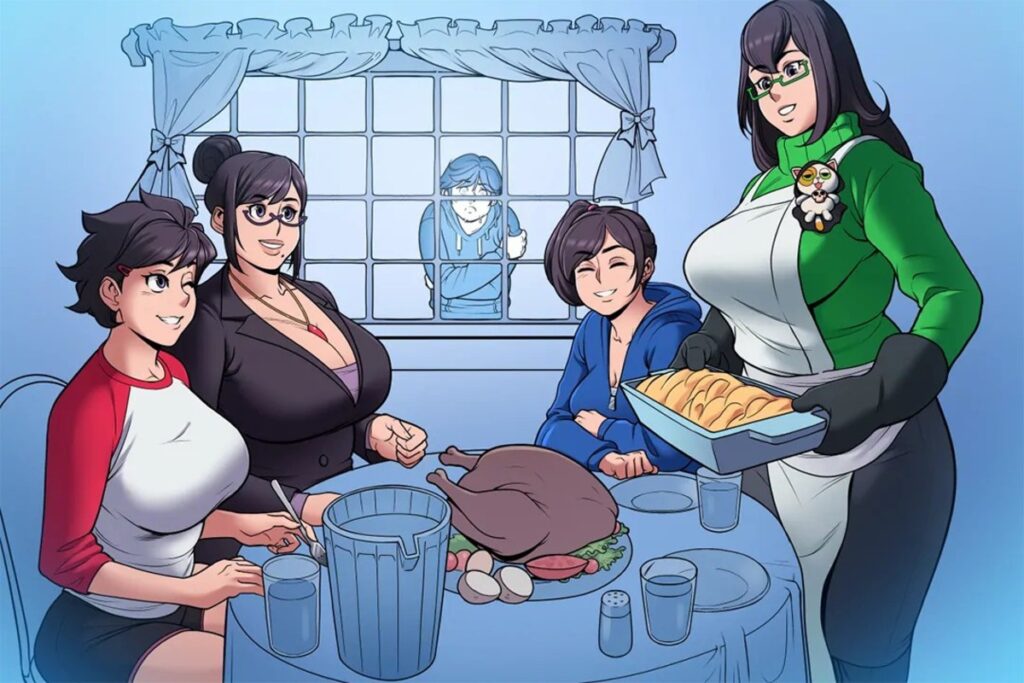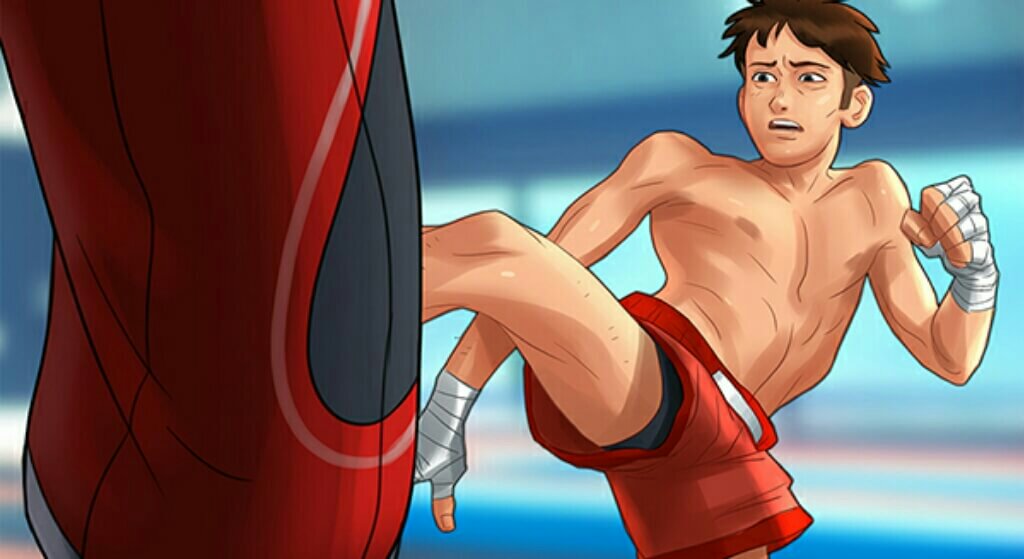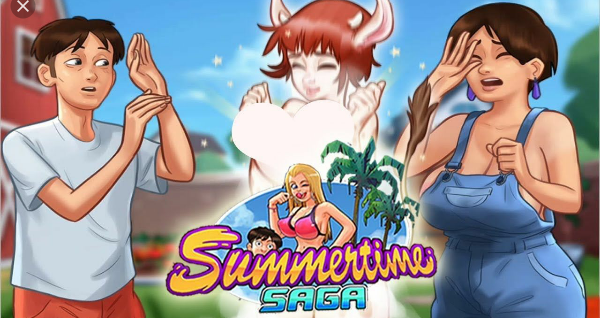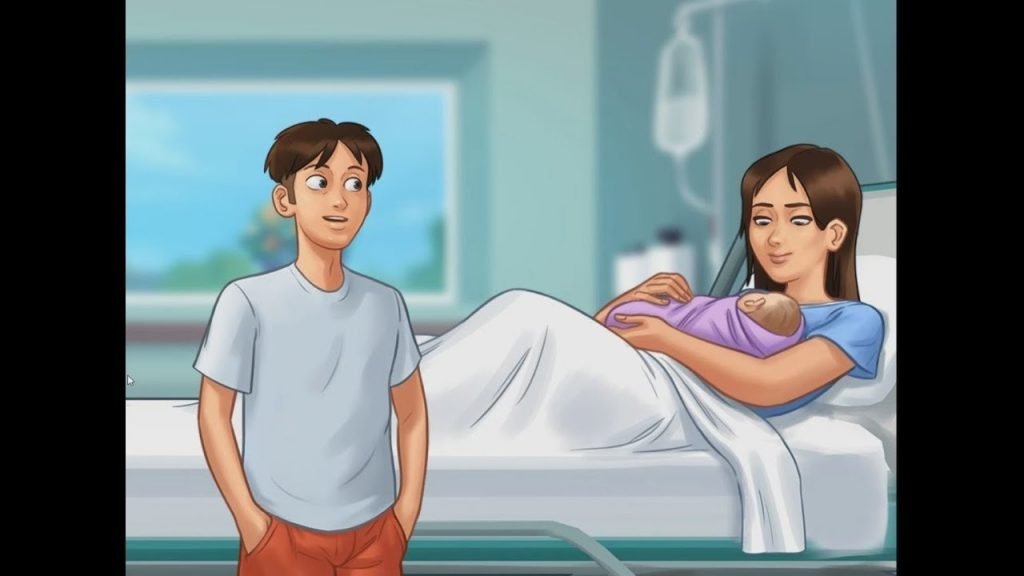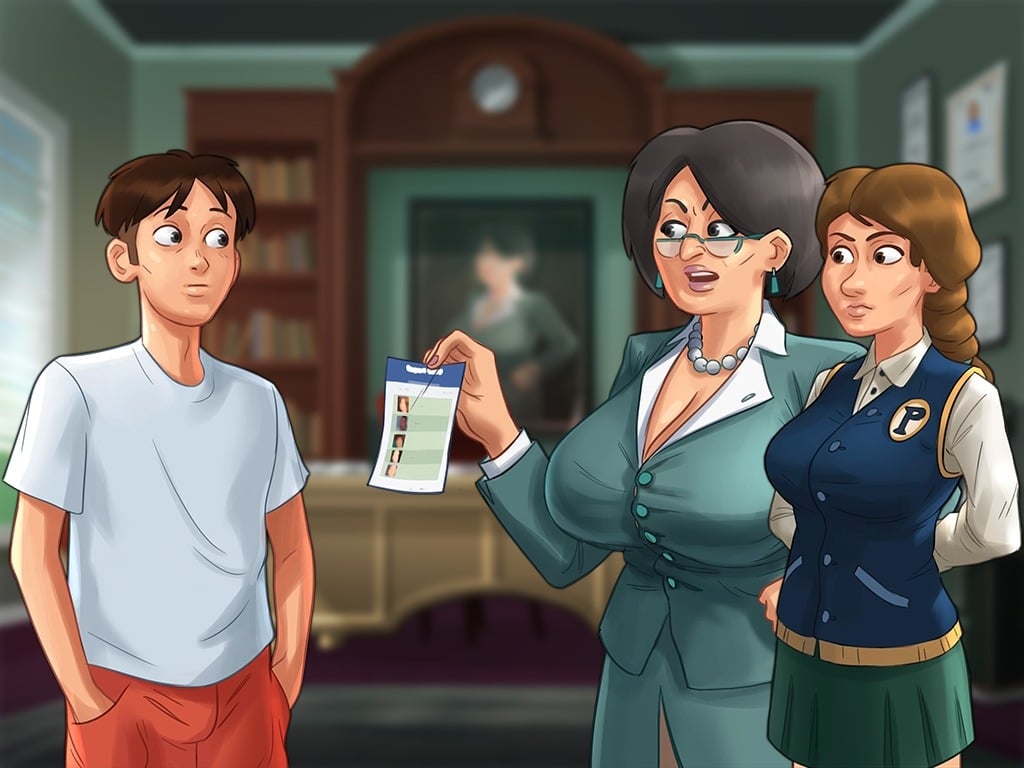 How To Download Summertime Saga
Summertime Saga updates frequently. You can download the latest version here. Downloading Summertime Saga is an easy process.
Summertime Saga News
Summertime Saga updates frequently and is a wildly popular porn game. Its one of the highest ranking Patreons, this includes podcasts and many mainstream projects.
At its core, Summertime Saga is a dating simulation game that's core competency is visual erotica. Summertime Saga graphics are eyepopping, yet reeled in and not quite lavish anime or anything of that nature.