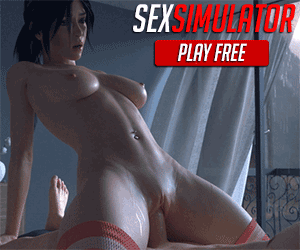 Booty Calls is another gem of a porn game to come out of Nutaku's fine line up. Booty Calls blends lewd, sometimes obscene, and always rousing, gorgeous hentai girls with an array of game strategy that funnels you into sexual conquests.
Booty Calls is one of Nutaku's more popular hentai porn games. It's a brash undertaking with a lot to enjoy for the porn game lover. And hey, around these parts, we are all porn game lovers, right?
So how is Booty Calls gameplay?
Let's break it down.
About Booty Calls
Created by Nutaku
Free Porn Game Play
Incredible Anime Art
Get Access To Other Nutaku Porn Game Favorites
Browser Friendly, No Download
Playing The Game
Meet Andriella.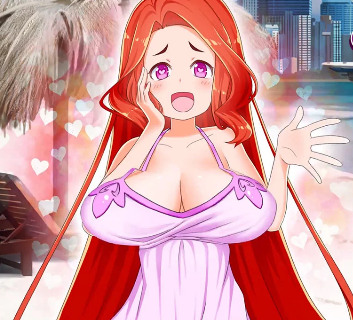 You discovered Andriella masturbating on the beach. You've fallen in love with her exploding cartoon tits that intrinsically unify her embarrassed, sexy persona.
Andriella has a lot of explaining to do, fortunately, you've got just enough pervert in the engine to listen.
Your erotic conversations are dubbed by voice-overs, a solid step in pushing you towards jerking off.
The dialogue allows you to make choices and help push the storyline forward.
The goal?
Andriella needs you to bang out as many beach girls as you can and collect vital pussy juice.
Meet Lara (one of those girls).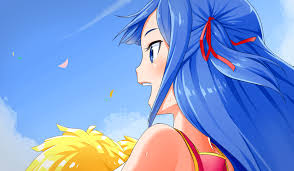 Lara is "cheerful," to say the least. There are plenty more hentai hotties where Lara came from, also.
This is full-on dating SIM, or romance situation for you porn game newbies.
You'll acquire skills to enhance your experience. You'll play games to build up points. The games are often as simple as putting dots in circles. You'll use credits, called hearts, to that are used on a per girl basis.
You will end up answering questions from each girl. You'll need to feel out their personalities if you want to feel them up. This means erotic talk. Some girls like nasty conversation, others, not so much. You need to figure that out as the game plays out.
As your relationship statuses increase, so do your chances of getting laid. You get to decide which Booty Calls girls you want to date. You'll peruse numerous sext messages, nude selfies, and dirty messages, to help you make a decision.
All in all, Booty Calls gameplay is pretty steamy.
You'll Get More Than Booty Calls
When you register, you'll get access to more than just Booty Calls. Pocket Waifu, Chick Wars, and more are all available for free alongside Booty Calls. So that's a pretty big bonus.
Booty Calls Graphics
Nutaku nailed Booty Calls' graphics. These eye-popping, erotic and naughty images captivate. It's all in the eyes, of course, which is where the designer makes their most impactful play.
All Booty Calls girls possess both emotional dispositions alongside lusty hentai curvacious designs that sucks you in.
Some Booty Calls girls display discreetly erotic features, such as slowly sucking the tip of a banana as the soft-ripened cream collapses on her chest. Some appear fearful, in need of a strong man to save her. Others tantalize with a commanding spirit.
All in all, Booty Calls creators are on point. There is depth found in curvacious splendors.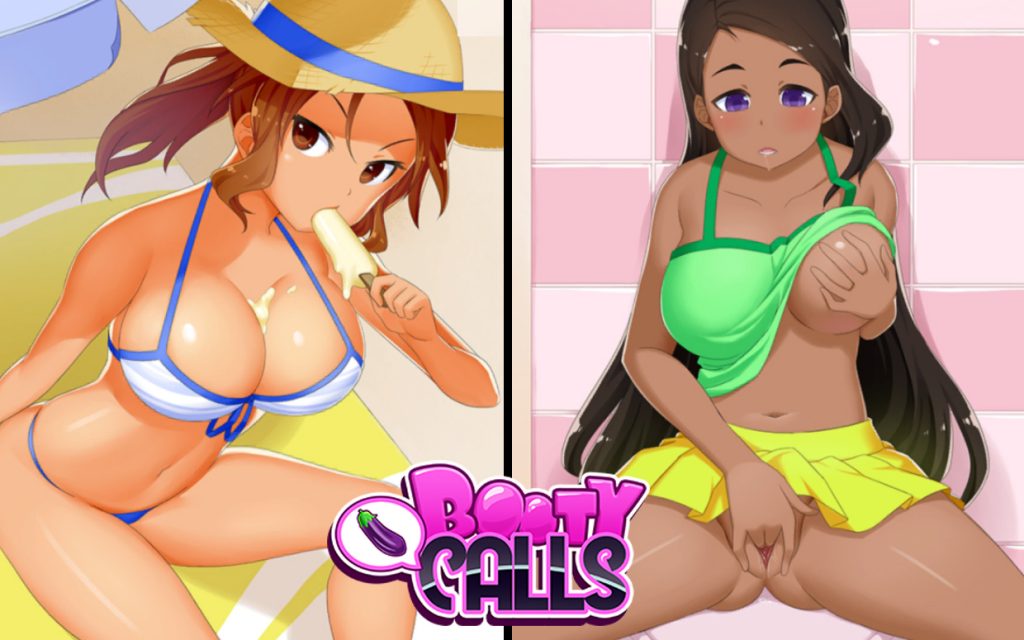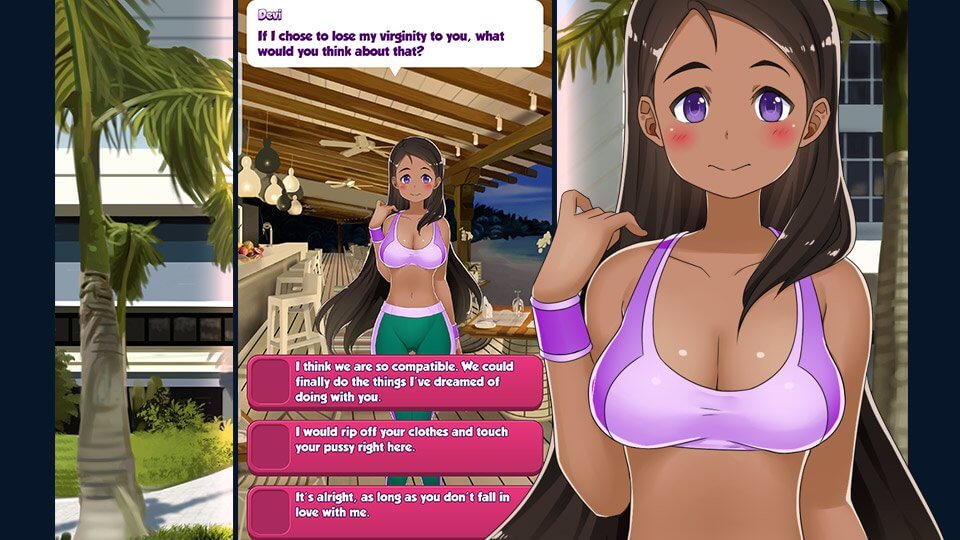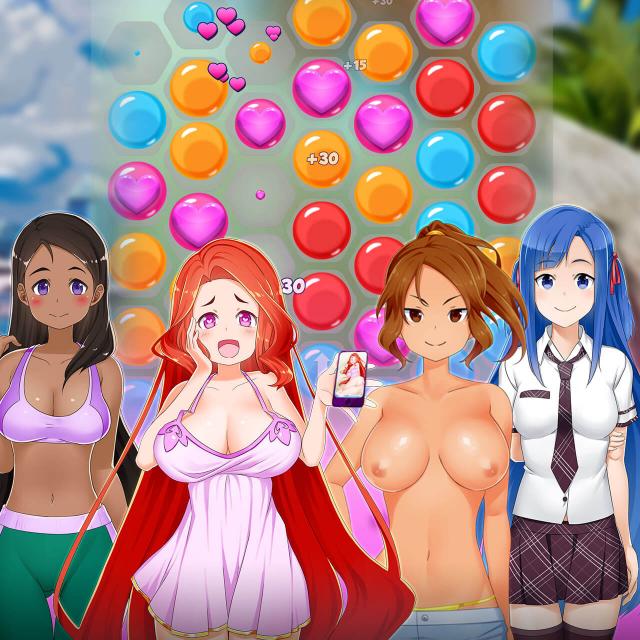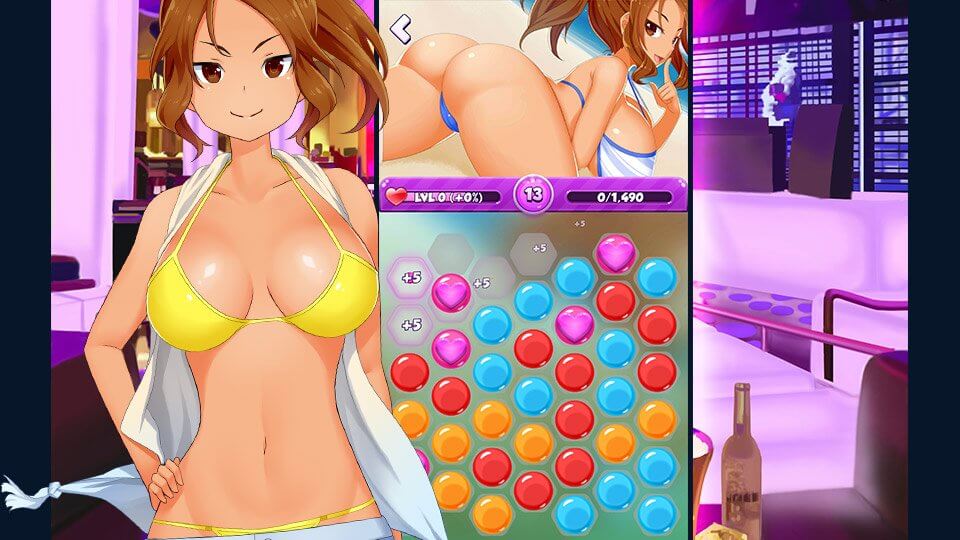 Technicals
Booty Calls can be played in a browser and on Android. IOS has no version (surprise). The mobile porn game version is pretty ripe when using a browser. This means no downloading which greatly reduces your risk.
Conclusion
Nutaku's Booty Calls is listed on my best Nutaku porn games list for a reason. It wins. The graphics stun and mesmerize in the most erotic of ways. The gameplay, though somewhat simple, is potent due to voice-over conversations.
I'd definitely recommend giving Booty Calls a play (or three).