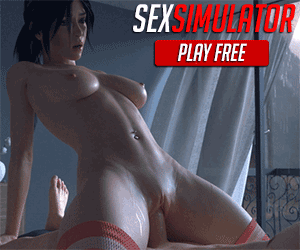 When it comes to MMORPG, Digamour is one of the more popular porn game titles. Digamour is also considered a 3D porn game. It's created by game developer Somavision.
But is Digamour worth your time in a porn game market that's blossoming?
About Digamour – A Simple, Lewd Porn Game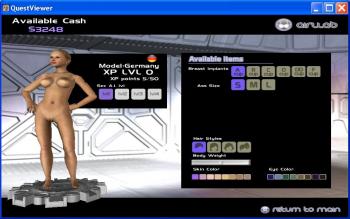 Digamour is a simple porn game that doesn't' take a big learning curve to understand. For man, complicated porn games aren't fun, because it takes too long to get to the action. People want virtual sex fun and some strategy, but they don't always want it to be a huge mental investment.
Digamour doesn't force any laborious learning. You get to the sexy hot stuff immediately.
Digamour features robotic, scifi hookers in a futuristic setting. Think 12 Monkeys with strippers.
You'll lead these sexy hookers around your city and try to find cash. Sometimes, cash is just laying on the street. Other times, your hooker needs to work for it, if you catch my drift.
Everytime your hooker fucks a guy, you win awards. You'll find a lot of cash on the streets. Money can be used to increase the amount of sexual positions, or add on fake breasts.
Digamour, as you can see, is super shallow debauchery. But that's pretty fun.
Digamour Story – A Deeper Dive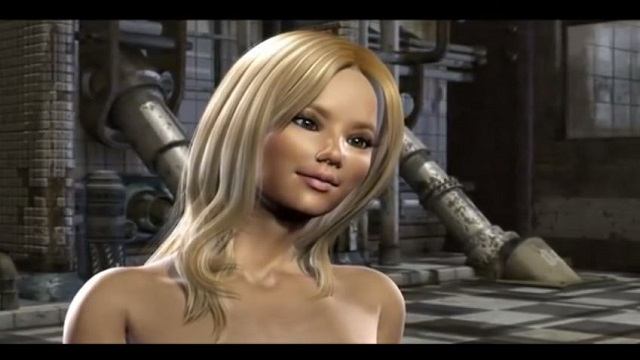 The game begins by introducing what it is. That's quick, you're up and running your hooker delight in no time at all.
There are a variety of hooker nationalities you can choose, including South African, Japanese, Brazilian, German…
Before you can determine any of this, you must complete the first level of the game. But it's easy, so fear not.
You can customize all girls, but don't get too excited, Digamour isn't extravagant in programming nature. You have a wide variety of options in ass and breast sizes. There are a few different hair looks to be applied, but not a ton.
Sexual positions evolve as you complete more stages, that's really the point of the game.
Your local city comes with a map. The map features places you can decide to visit. The game is cursor-based, including sexual navigations. So it's nothing complex.
In terms of who you are, you get the option between six varying types of men. Essentially, we are only talking about avatars here, it's not as if these options extend to personality.
You can zoom in or change your degree of perception during Digamour sex scenes. But not all angles are covered, such capabilities are limited.
During sex, you use the cursor to hit designated spots which results in the hooker having more sexual fun. It's rinse, wash, and repeat. When you hit the right spot, you increase your level. When you miss, nothing changes and you keep trying. That's as simple of porn game sex as you can find. You'll need to hit the right spot around seven times to make headway in Digamour.
You end up cumming on the hooker's face, or even ass, depending.
Your dick stamina has a running counter, also.
Digamour Graphics
Eh, they are OK. We've seen better around these parts, but we are also a porn game library hub.
The girls moan and make decent sounds. Although the graphics aren't the best we've seen, they also aren't the worst.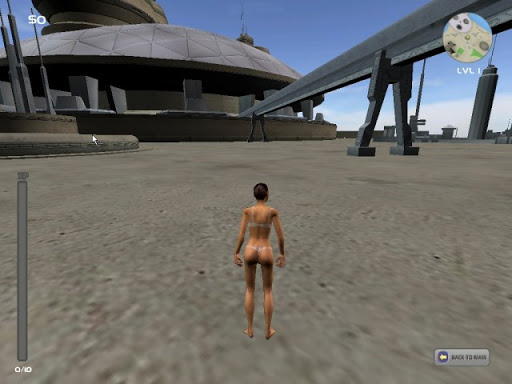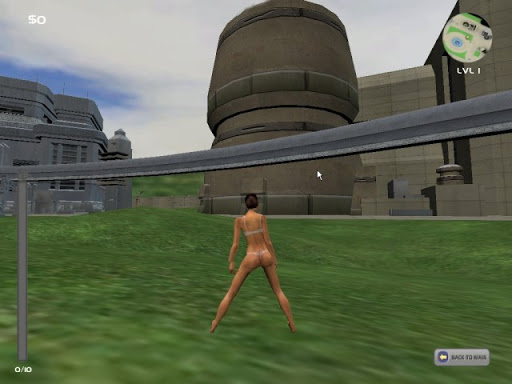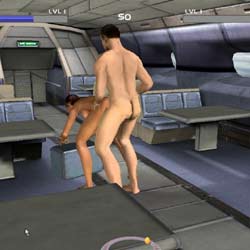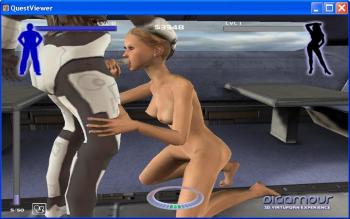 The static hooker graphics are certainly higher in quality, as illustrated below.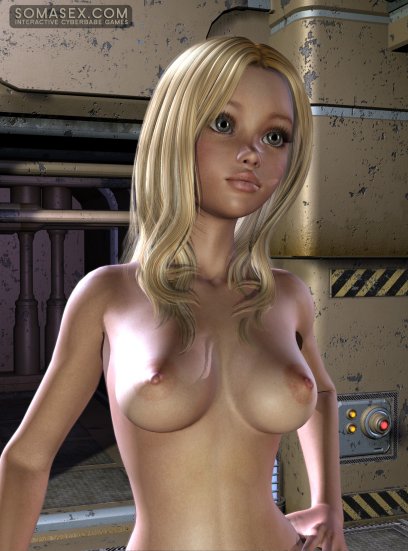 Digamour is fun, the simple plot that involves salacious hooker sex certainly lends appeal. Its worth playing. But with so many options today, Digamour's underwhelming graphics certainly do it no favors.