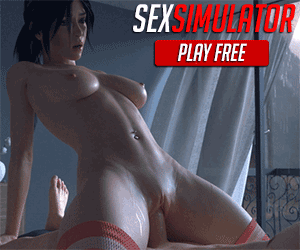 The VR porn game world continues to evolve and impress even the most staunch bondage lovers. But it remains, there are few BDSM porn games out there. However, the ones that are online are impressive – and none are more impressive than Dominatrix Simulator.
If being dominated by a powerful femdom woman is your cup of tea, you'll really dig the intensity of Dominatrix Porn. Check out my Dominatrix Porn review.
Dominatrix Simulator: What's It About?
BDSM is a popular sexual fetish. There's even a BDSM dating site (it's super popular, btw). But not everyone wants to sign up and meet a real femdom. Some of us prefer the more risk-free experience that virtual reality allows. Dominatrix Simulator is a top VR porn game even if we consider it outside its fetish ties (pun intended).
Dominatrix Simulator also works as an Oculus porn game.
In other words, Dominatrix Simulator checks all the technology marks for allowing us to experience risky BDSM sex without truly incurring bruises and cuts.
In Dominatrix Simulator, you're owned by a sexy, dominant femdom. You'll need to kneel to all her demands.
Your dominatrix possesses a soft, feminine voice, but it's shrouded with a humiliating tone that demands her slave be "truly great" in her presence.
Dominatrix Simulator graphics play to a dark BDSM undertone that inspires your submission to something much more powerful than yourself.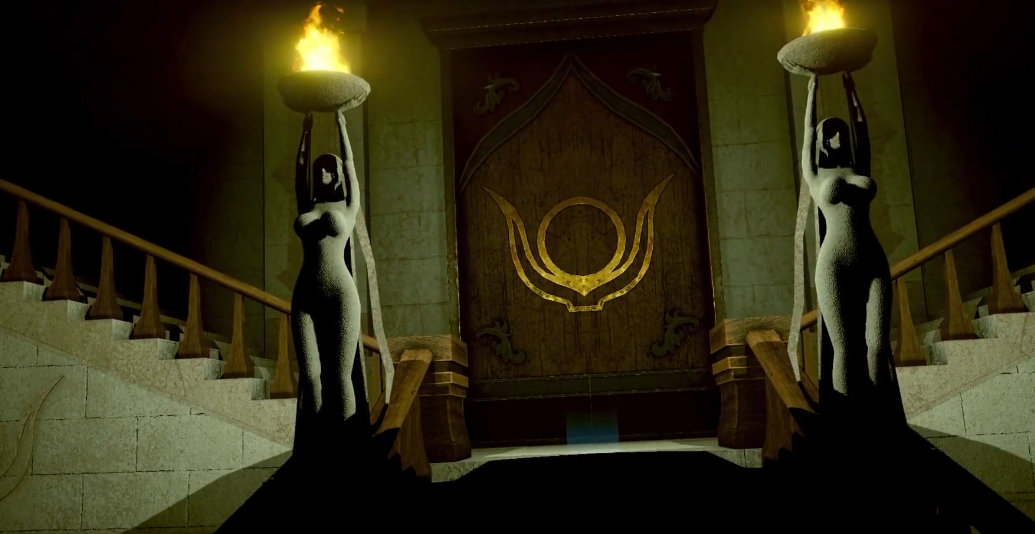 Dominatrix Simulator is not for the weak or gutless. While this is a VR experience, the sights and sounds immerse you to a point that your stomach will quiver as you enter the candle-lit dungeon that will be your stay for hours.
Upon meeting your dominatrix, she'll immediately devalue your self-worth. She's sexy, which at first is a turn on, but her stern, baseline tone suggests she can be a real harsh master.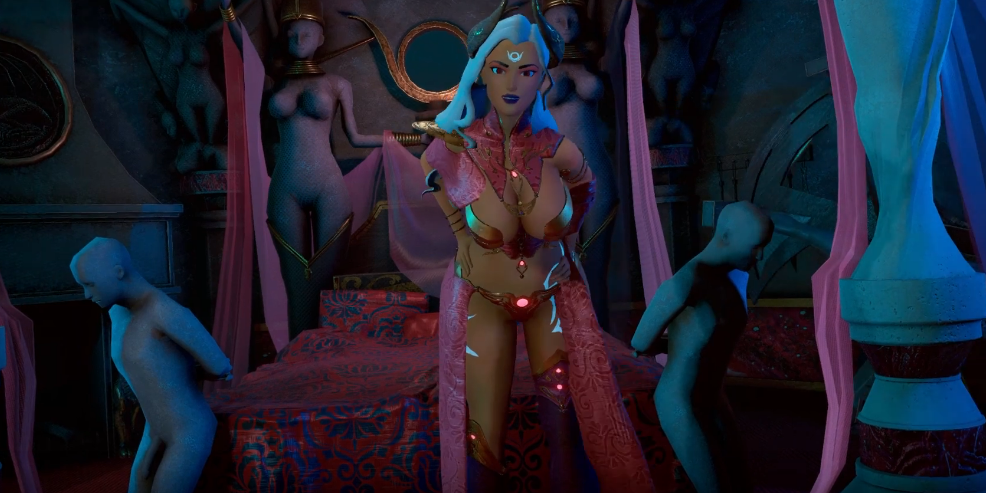 Other female characters will contribute to your submissive state. For example, the maid. You are virtually owned by powerful femdoms throughout your stay.
From a functional standpoint, prompts will cast over the screen that allows you to take on a BDSM position – for example, a puppy beg.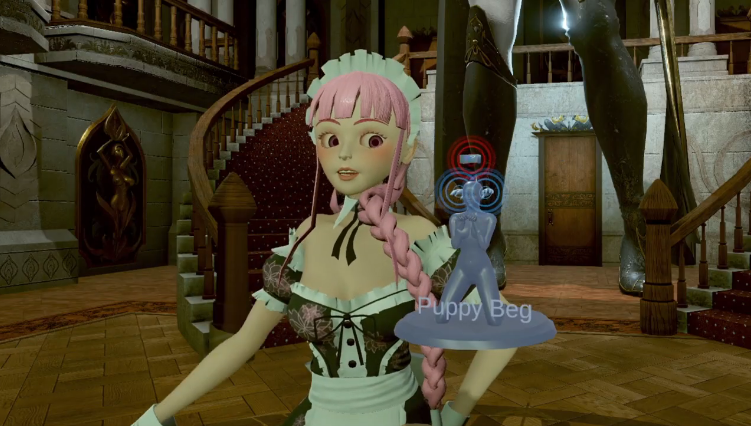 The BDSM environment appears more mechanical. I believe this is a way to dehumanize submissive subjects. While the femdoms are vibrant, sexy, and commanding, the rest of you are without distinguishing human details.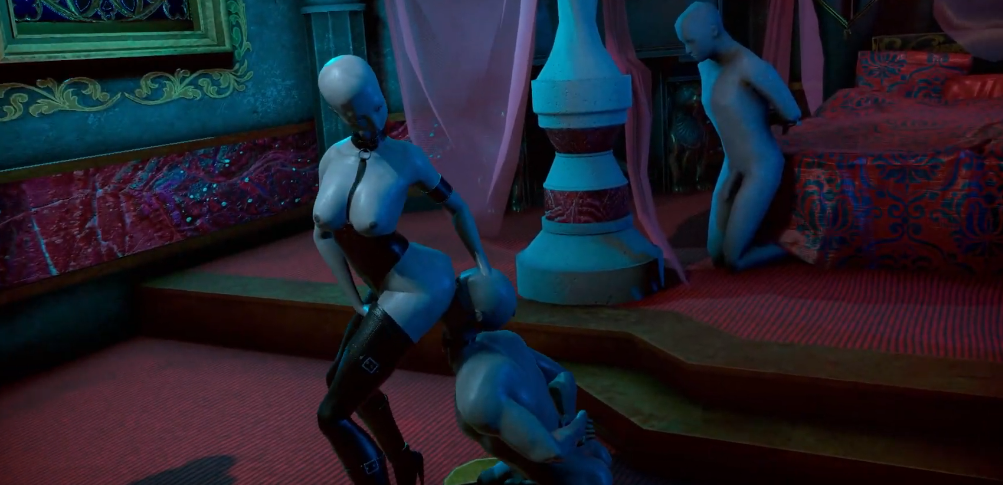 Your responses to femdom commands will be judged. Comply, and you're appreciated. Deny, and well, your mistress turns dark.
Your Oculus recognizes BDSM positions as you comply with commands. You can choose your BDSM experience preferences in the customization section. You can also choose a gender-fluid being.
On a Windows machine, you'll need only a mouse and keyboard to comply with your female master. There's nothing technically difficult in playing Dominatrix Simulator.
Dominatrix Simulator Sex Scenes
In BDSM, sex isn't always a given. In Dominatrix Simulator, these experiences are set in a dreary environment where only your femdom master pops from the screen.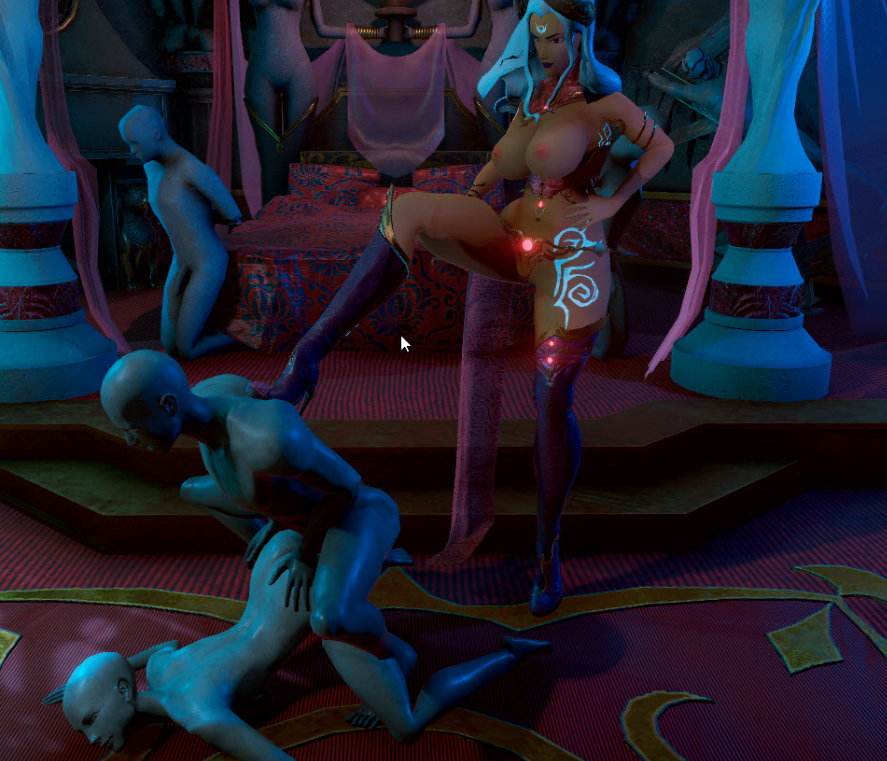 She decides, as your master, who and how you fuck. It's as simple as that. Your compliance is a given as you immerse yourself in Dominatrix Simulator.
All of your femdom masters have something uber-sexy about them. This is intended to make you feel a smidgen of non-compliance. But that quickly fails you.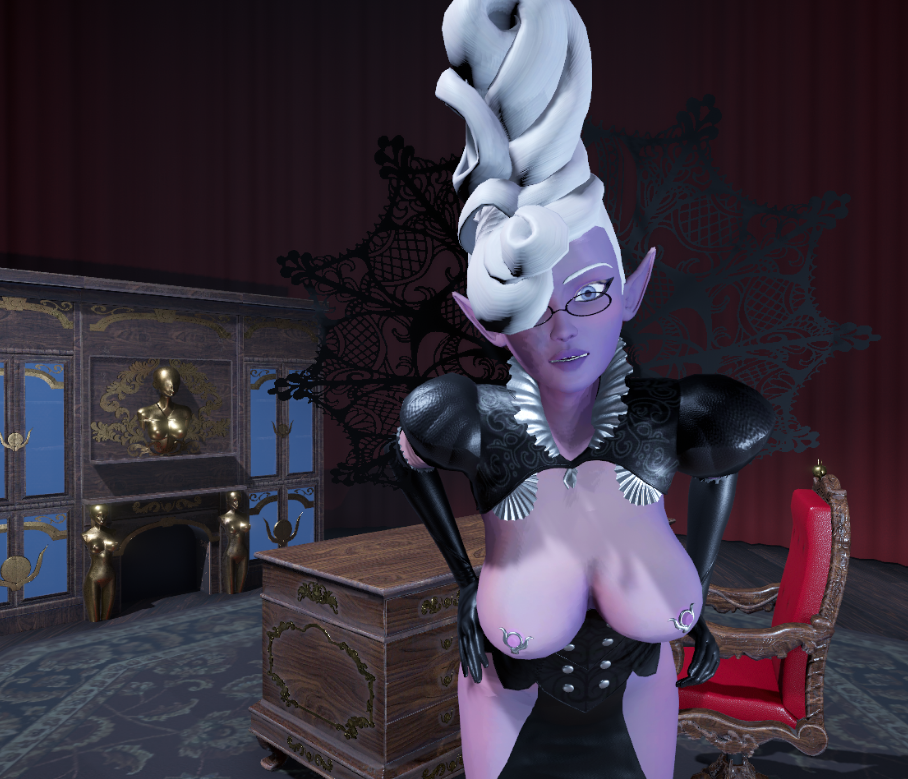 Conclusion
Dominatrix Simulator is a vibrant, modern approach to BDSM. It allows you to play the role of a submissive to a femdom who's stern and demanding.
On the downside, impressive graphics and realistic BDSM game movements come at a processing cost. This porn game can seem a bit sluggish, particularly if you aren't running a newer processor and/or your computer simply isn't up to par. This isn't an experience I'd sugged for mobile porn gaming.