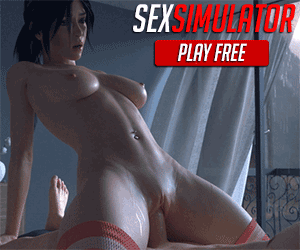 In Nympho Trainer VR, you are the master of a sexy female cat girl slave. This is a virtual reality porn game, but you can play without a VR headset if you so choose.
Nympho Trainer VR is an immersive porn game that features amazing visuals and graphics. Its storyline is simple, you're the master. There isn't much complicated in using the VR devices nor understanding your mission.
About Nympho Trainer VR
Nympho Trainer VR blends furry porn game themes with some strong BDSM sex play. The BDSM play is strong in this one. The furry aspect is rather subtle as your catgirl slave is entirely human with the exception of ears and tail.
Nympho Trainer VR tends to leverage what's known as BDSM predicament bondage, which often has your cat girl constrained in awkward positions with no comfortable solution.
This is a porn game that doesn't lack the meat and potatoes, or, the sex part, if you will. The entire game is a sexual deviance and eroticism that never goes dim. You get sex, a lot of sex, frequently, in Nympho Trainer VR.
In other words, don't open this porn game at work. That won't end well.
Another warning: Nympho Trainer VR certainly checks all the boxes for porn game addiction potential. This is due to its highly immersive and sexual nature.
The game opens at top-speed, with your sexy catgirl in bondage. You immediately have the option to fondle her in any way you like. There are various toys and tools you can use to help with creativity. Whether it's light BDSM toys or more aggressive ones, many options exists.
You can use a dressing room to command your catgirl to change into the clothes or outfit you desire. For example, you can put her in angelic wings.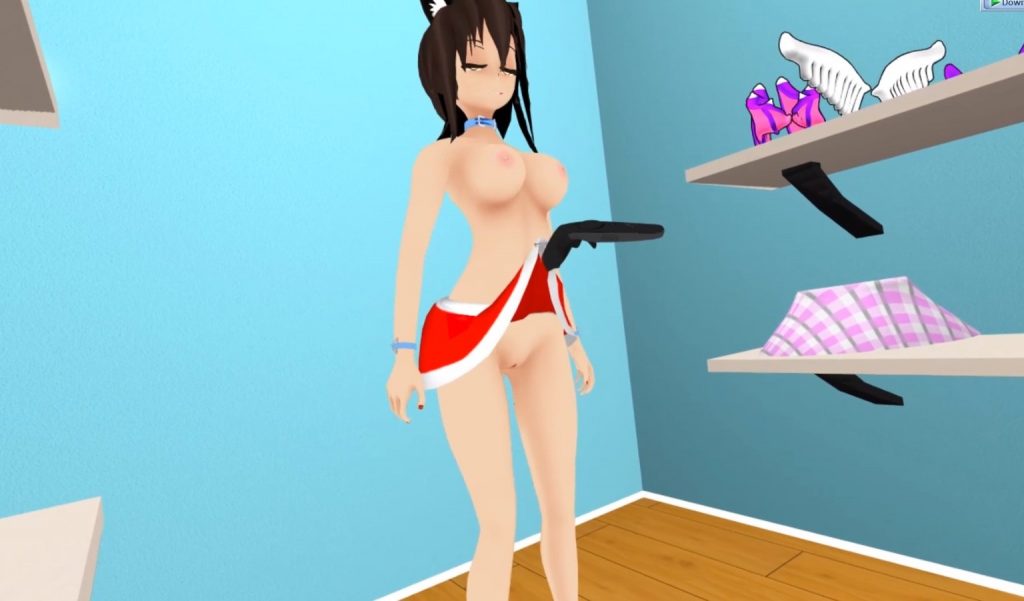 A sexy catgirl witch outfit never hurt anyone (at least, that I know of).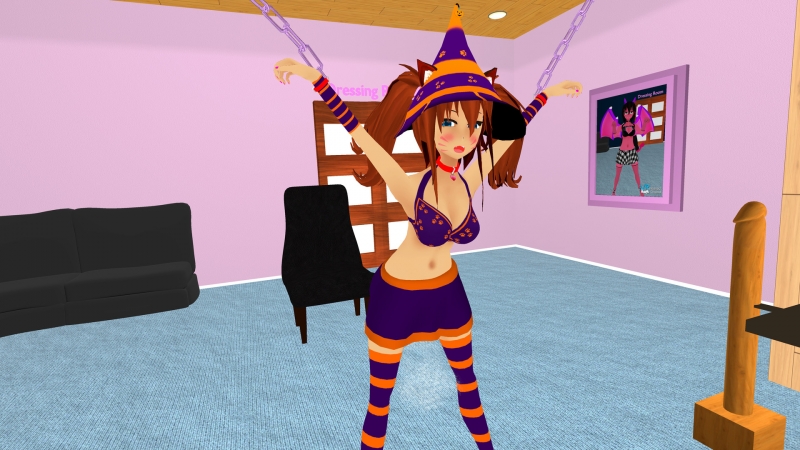 You can change your catgirl's hair, tit size, and even her skin color. In Nympho Trainer VR, it's all on the table in terms of sexy customizations.
In terms of variety in outfits, don't expect a ton. But you do get enough to peddle some of your sex freaky. In the end, the aggressive sex play more than makes up for a lack of outfits.
Nympho Trainer VR Devices, Technicals
You can download Nympho Trainer VR for you PC by using Steam. It plays well with your Oculus Rift, Windows Mixed Reality, and HTC Vive. To confirm, you don't need a virtual reality headset to play as the game has a non VR device mode, but its certainly a more exciting experience when you do.
When you touch her, it's all a real experience. The VR play in Nympho Trainer VR is powerful and immersing. You'll use a motion controller with a single hand to make the action transpire. In other words, you got one hand free to do what you need to do.
Nympho Trainer VR has a good controller guide that helps you get quickly started on in-game action. There is no huge learning curve to consider.
If you choose to role in non-VR, the going is a bit tougher as the game has no good tutorials for this mode.
Here's what that experience looks like.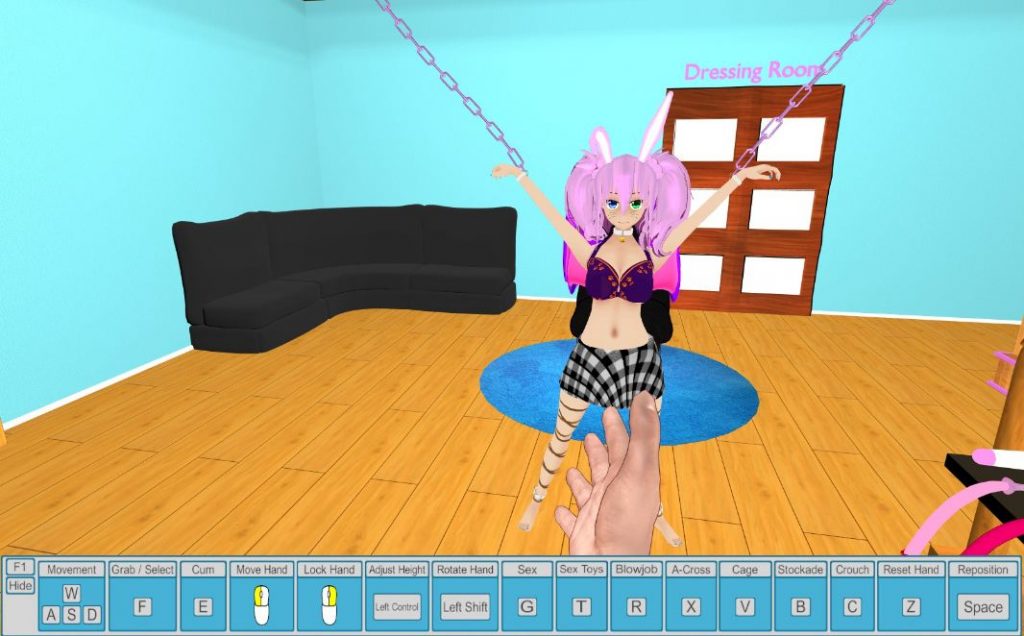 It's a complex game, so no surprise that the non-VR mode hotkey actions are mildly extravagant.
Graphics and Sexual Play
You're in control of your sexy cat girl.
If you want a handjob, she gives you a handjob. You can even choose your preferred handjob technique.
Like a low handjob grip? By all means, enjoy it.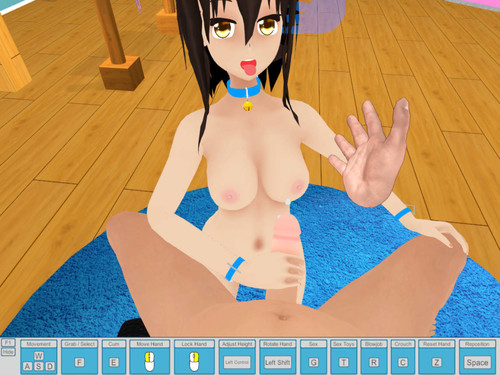 Fancy a blowjob? Get some.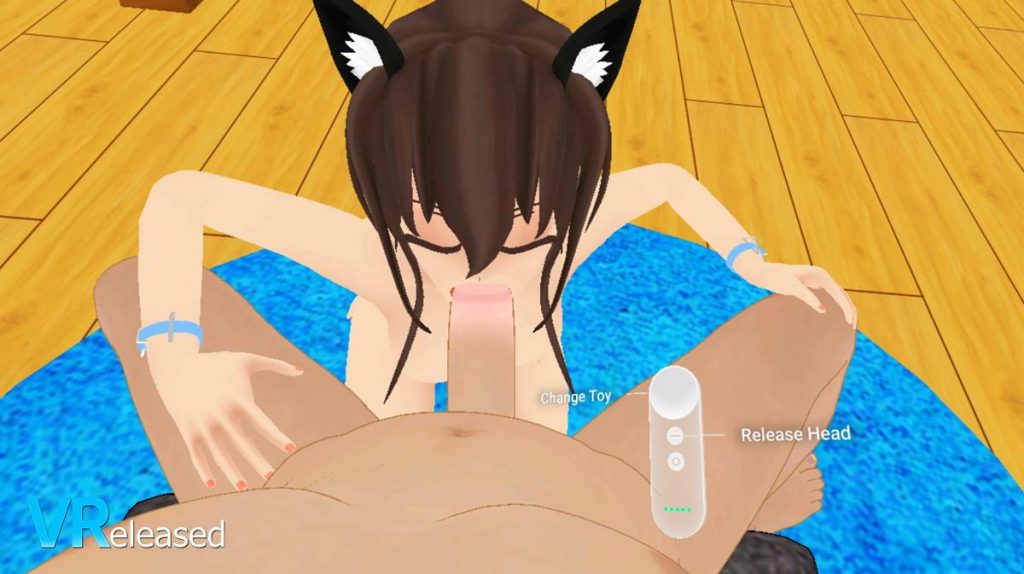 Your sexy Nympho Trainer VR catgirl aims to please at your request.
The BDSM spirit, however, is the ongoing theme of the game. You control your catgirl via devices and commands.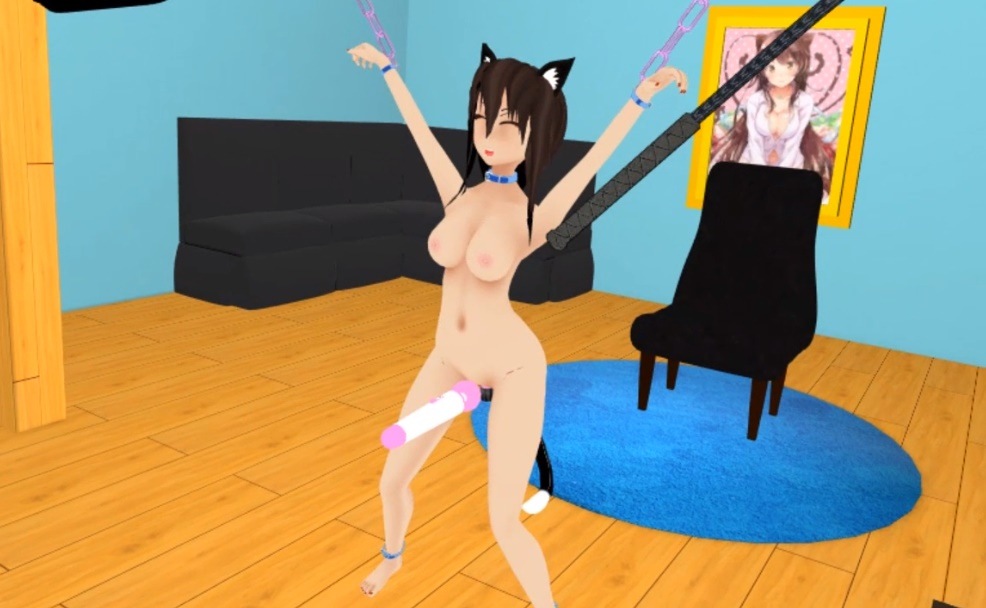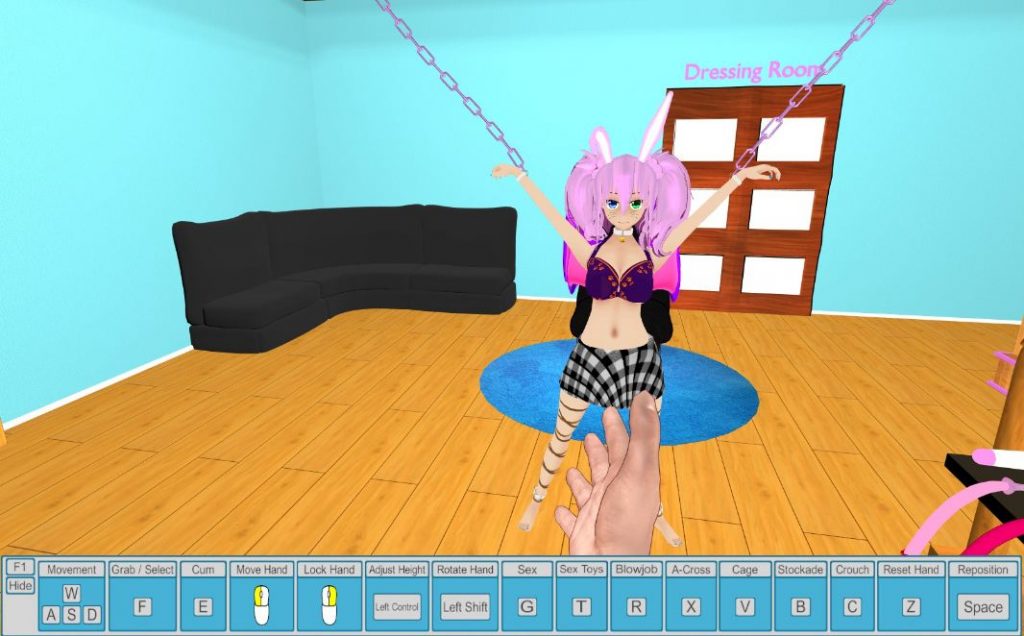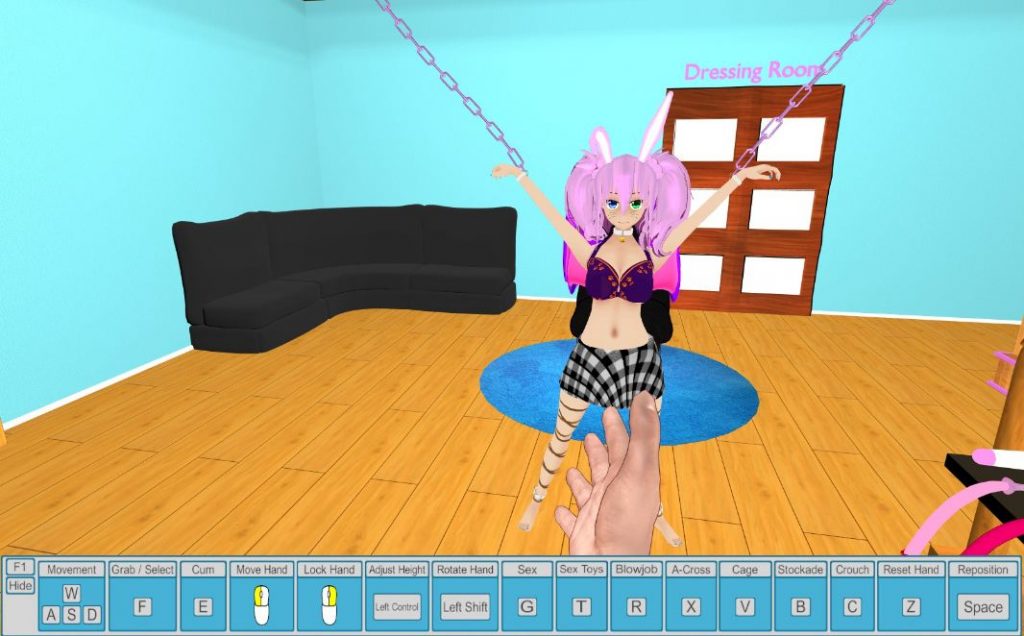 Bondage is your main device for instituting your sexual fantasies.
And yes, there are cum shots. You decide where you want to cum. The tits are never a bad idea, of course.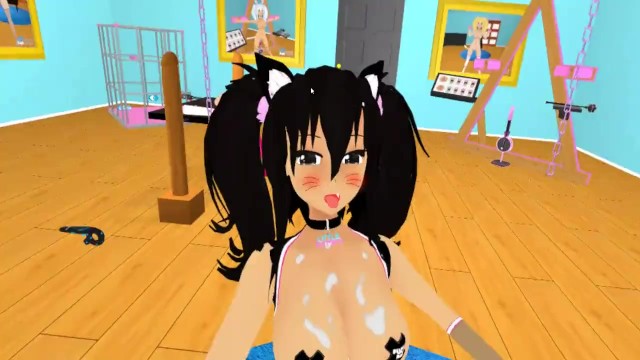 While some other cum shot games offer more visually stimulating conclusions, Nympho Trainer VR's lead up to orgasm is pretty potent.
Nympho Trainer VR is a fun, sexy, and addicting porn game.
Conclusion
Nympho Trainer VR is an immersive, sexy, BDSM furry porn game experience. The sex play is strong. The customization is good to decent, but in all cases, the extreme sexual variety wins out.
Without VR mode, the game remains OK; but using a Virtual Reality headset is the intended way to enjoy Nympho Trainer VR.
The graphics are pretty potent. The sexual experiences can feel real at times, so check your porn game addiction!
Its definitely worth checking out.