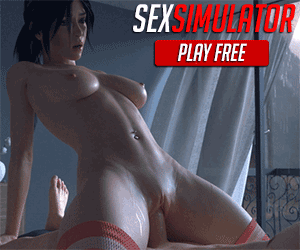 If you're looking to get your virtual furry dating simulation on, you'll be happy when you enter the sunny confines of the Furry Beach Club. Furry Beach Club is a popular furry porn game that allows gamers to explore their wildest anthropomorphic desires.
With furry singles abound, your stay at the Furry Beach Club almost ensures a sexy hookup.
But is Furry Beach Club a porn game that's worth your time?
About Furry Beach Club
Furry Beach Club singles change on a monthly basis. So you will never run out of hookup potential. That's one of the biggest selling points of this popular furry porn game that's status is growing within the furry community.
In Furry Beach Club, the focus is on your communications with the furry single community that surrounds you. Characters are designed with spectacular detail and realism while maintaining anthropomorphic cores. The artistic approach to character eyes likens themselves to Disney characters.
The game is cursor-based, allowing gamers to point and click as they explore the resort.
As you explore Furry Beach Club, you'll interact with sexy furry singles that are potential hookups. You'll need to figure out what their interests are and whether or not they are "into you."
Your communication skills are essential in gameplay, at least if you want the spoils of winning.
Furry Beach Club Characters
By design, these characters are impactful personas that stun and dazzle and turn you on. The sexy pheromones seep from their gentle, soft skin and their eyes appeal to your inner sexual beast.
Every Furry Beach Club character has a bio that lists age, occupation, and who they are as a character.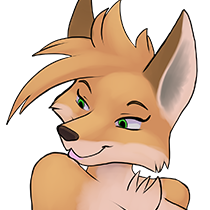 Again, these furry porn characters change every 30 days to help keep the Furry Beach Club fresh. But as you can see in the example above, the premise of this porn game is rooted in detailed personas. This helps the gamer build up a rapport.
Communication with singles takes place in a chat dialogue box.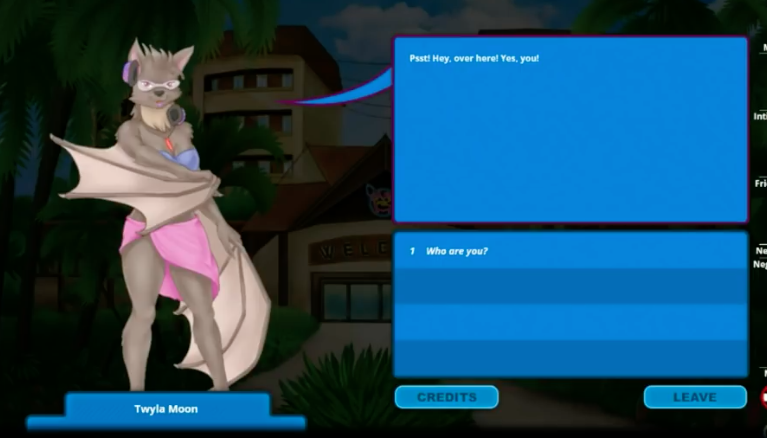 Overall, this is a solid experience that results in fast-loading text. So there aren't delays between gamers communicating with sexy furry singles. Listen, aesthetics matter. And the design of the Furry Beach Club dialogue box works seamlessly as a beautifully built composition framework. You'll communicate without feeling as if you're in a mechanical environment.
The Pick-Up Lifestyle
Furry Beach Club is a singles pick-up game. You're at the club. You want to hit on sexy furry singles. This is Furry Beach Club in a nutshell.
You'll prowl the club, communicate with singles, if they like you and you like them, you have sex.
The sex scene graphics are particularly enticing with vivid, eye-popping environments and character facial reactions which all serve to immerse your sexual beast of a mind.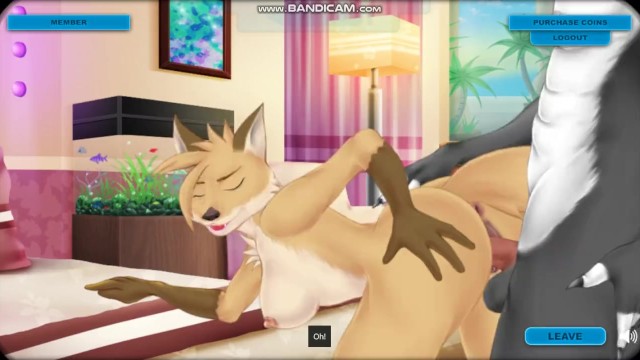 In some furry sex scenes, characters eye the camera in a similar way as a porno flick.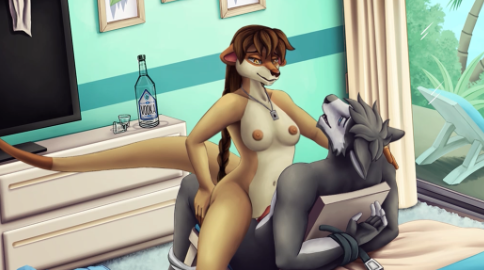 There's typically a boozy tropical vibe to any of the scenery via liquor bottles and palm tree-flanked windows.
Often, male characters personify strength by way of chiseled buttocks and bodies, as well as huge cocks that challenge the sexy furry characters' pussies.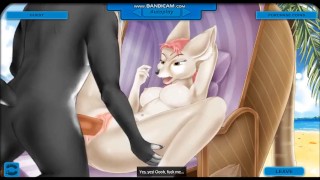 To be clear, you'll be playing an anthropomorphic character, not your human self. So depending on your furry porn game needs, this should be considered.
Pros
Awesome design
Enticing sexual scenes
Super easy to play, no puzzles or riddles
Cons
There is no 'game challenge'
Your character isn't human
Overall, I recommend trying Furry Beach Club. The graphics alone are a fun play, so you can't go wrong with the scenery. You won't need to invest a ton of brainpower into quizzes or riddles, instead, Furry Beach Club offers a dynamic,  sexy singles pickup resort environment.