Parody porn games are as popular as ever. And there are none more popular than Grand Fuck Auto, The Parody. Grand Fuck Auto is a play on the famous "mainstream" game, Grand Theft Auto. Of course, Grand Theft Auto is itself, a brash and aggressive, hypersexual and violent game. Today's Grand Fuck Auto review should serve to break down if this game is worth spending any cash on.
So, is Grand Fuck Auto worth it? That's what this review is for, so step inside.
Grand Fuck Auto – A 'Dirty' Experience
The Grand Fuck Auto experience is based on a single compelling concept: Anything goes. The creators of the game, who make it clear they aren't associated with Rockstar games, want every experience to be on the table.
Much like GTA, you'll create a character and be cast out into a world that features 1,000's of hypersexual people. According to the game, you'll have "intense sex."
The stunning graphics combined with the horny narratives certainly live up the expectations.
Grand Fuck Auto – Where To Begin
To begin, you need to decide your gender. After that, you need to denote which experience you'd like to partake in. There are three levels to choose from:
Clearly, erotic is the softest experience you can choose.
The console will ask if you are Ok with the addictive nature and graphic sexual scenes. You'll say yes, because, um, you've come this far. To start, you select four women to roll with you.
When it comes to choosing a ride or die partner, you once again, customize the level of experience you desire. You choose a level between casual, experienced, hardcore, and brutal. There is nothing gentle about Grand Fuck Auto, clearly.
Some browser compatibility checks will play out. You need to register for age verification purposes.
Following that, you enter a world of explosively awesome porn game graphics. I'd be remiss if I didn't admit that Grand Fuck Auto's realistic graphics don't impress.
So let's get into that, shall we?
Grand Fuck Auto Review – Stunning, Compelling Graphics
Let's be honest, these days, a porn game with poor graphics is no game at all. The good news with my Grand Fuck Auto review is that this game won't be one of those cases.
Like it's inspiration in the original GTA, Grand Fuck Auto's graphics are mindblowing.
As you can see from some screencaps below, the game can at times feel like a 3-dimensional experience.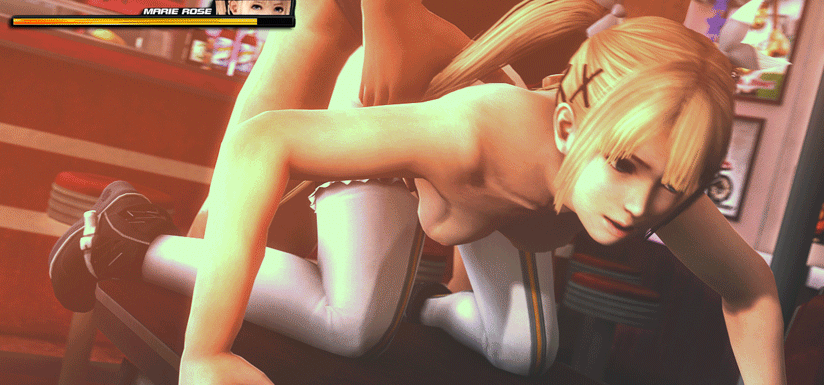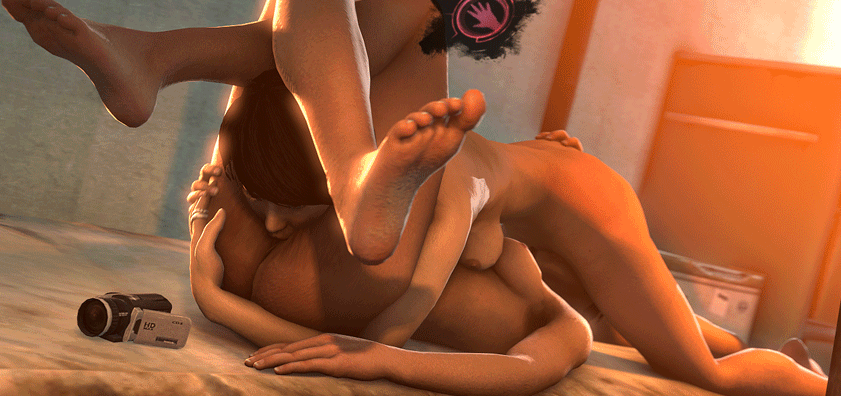 The images pop off the screen. It feels as though you're in the room.
The Plot
You can wander about, or you can pursue a mission. Dealer's choice. If you choose to explore, you'll find sexual opportunity all over the city (and outside of it). You can take on any sex position or desire you so enjoy. You can also roll with some violence, if you like. There are no limits to Grand Fuck Auto.

Here's the thing: If you choose to just wander, your profile will be rather limited in capacity. Completing missions means more power, more functionality. So it's best to not just participate as a vagabond, rather, to complete some critical missions as well.
Be Criminal
In order to appropriately complete this Grand Fuck Auto review, I robbed banks and stole cars. And I fucked. A lot. In some cases, I fucked a hot girl purely out of strategy to complete a mission.
What's Grand Fuck Auto Cost?
Ah, the million-dollar question of this Grand Fuck Auto review.
So here's the skinny.
Grand Fuck Auto requires you sign up using a credit card for age verification purposes. But to get started in gameplay, it's a free experience. However, as soon as you want to fuck, you'll need to upgrade to a $19.99 monthly subscription fee.
The price is a bit steep, but Grand Fuck Auto is certainly no slouch in terms of a virtual porn game experience. At times, it felt as though I was really fucking some of these virtual prostitutes. There is also an adrenaline rush to be had when stealing a car, even if the car you jack is in a virtual world.
You can sign up for Grand Fuck Auto here.
Other porn game makers have created GTA parodies, but I find Grand Fuck Auto to be tops. You may not. That's totally OK.
That said, here's Grand Bang Auto.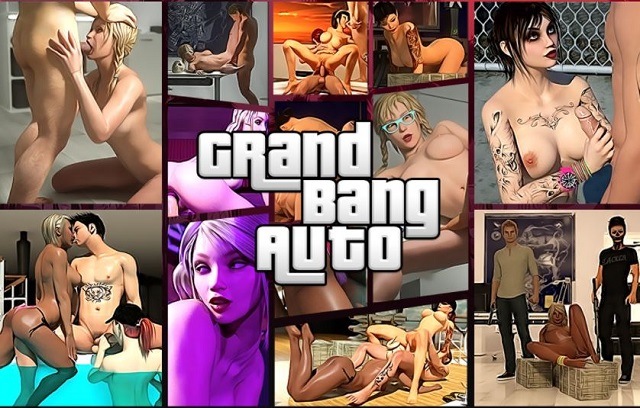 For those of you who are fans of regular ol' Grand Theft Auto, the sixth version has been delayed. Rockstar has given no release date, much to the chagrin of millions of GTA fans.