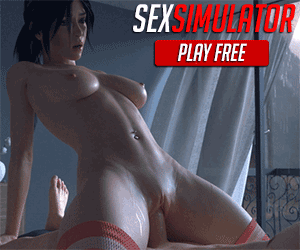 To say the least, there are not a ton of options when it comes to transexual porn games. But that's changing with the new tranny porn game, Hardcoded. Hardcoded is now the most popular tranny porn game online. While its support continues to explode through donations, the game itself relentlessly impresses players.
So is Hardcoded a good trans porn game, or just a good porn game in general? Because there is a difference, of course.
Hardcoded Trans Porn Game: Brass Tacks
Hardcoded utilizes a transexual 'sexual' spirit like no game before it. This dystopian-set game environment is a visual book, in a sense, the plot/game largely driven by hyper-erotic text.
The game has 3,400 supports that have pushed $6,300 in donations, at least at the time of this Hardcoded review.
Hardcoded, created by Ghostbug Games, is a Patreon top 20 porn game.
Ghostbug Games founders, Kenzie Stargrifter and Trix Royale began their game development company in 2017. Hardcoded has catapulted the two into a porn game stratosphere.
The trans community is severely underrepresented in porn games. Other than Tranny Simulator, there isn't much in the way of exciting trans porn games.
One reason for that is due to social pressures to not screw it up. If you don't get it right, you're looked at as a fraud or a company that's exploiting the community.
Hardcoded Plot
So what's Hardcoded about?
You'll guide a character named HC to break free from slavery and enter the city of Pira City. At which juncture, HC becomes a part of a gay and transexual movement. I should mention, HC is a robot build. Not a human.
But this trans movement intends upon finding a cure for a virus that turns everyone into a sexual beast. Yes, I mean, everyone wants to bang when they get the virus. For some reason, HC wants to cure everyone of the virus.
But you can see where this is going, can't you?
The plotline is clearly a tongue in cheek play that leads porn gamers down a road of amazing and erotic sex. But as mentioned earlier, it's the foundation is driven by erotic text.
Hardcoded is ripe with kinky scenarios that make even the most outward blush.
The game's theme is a bit utopian, anti-capitalist, as you are at odds with corporations that are responsible for the virus.
You need to earn cash in Hardcoded. You can use that cash to take out trans girls on dates. That's entirely the point of earning money, clearly.
By way of intelligent point and click, you explore your environment. There are lots of doors to be opened, paths to take, etc.
Hardcoded Graphics
To be honest, the graphics on Hardcoded leave some to be desired. You almost get a pixelated, Atari look. I'm not sure if the retro vibe of Hardcoded is intentional or just a result of low budget.
But realize, the point and click function of Hardcoded is powerful. It's
Again, the game's hook relies on potent text that immerses and captivates.
Hardcoded remains in a development phase, continuing to expand and evolve. The trans community at large has high hopes for its future.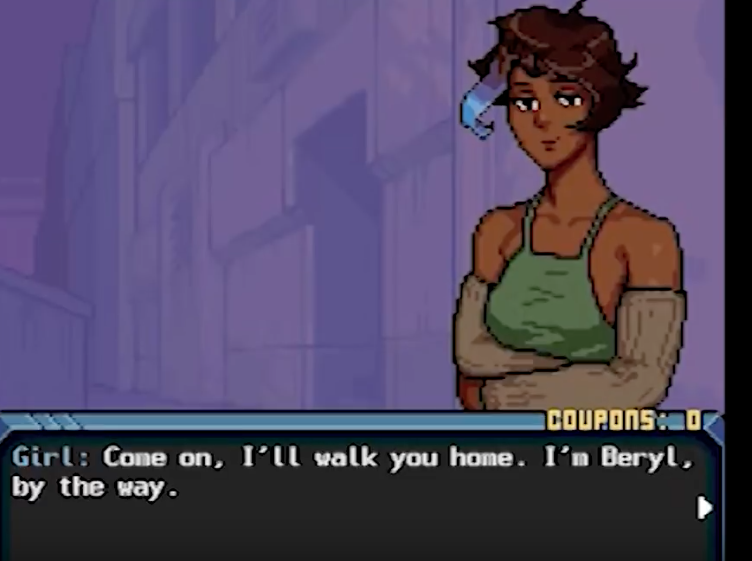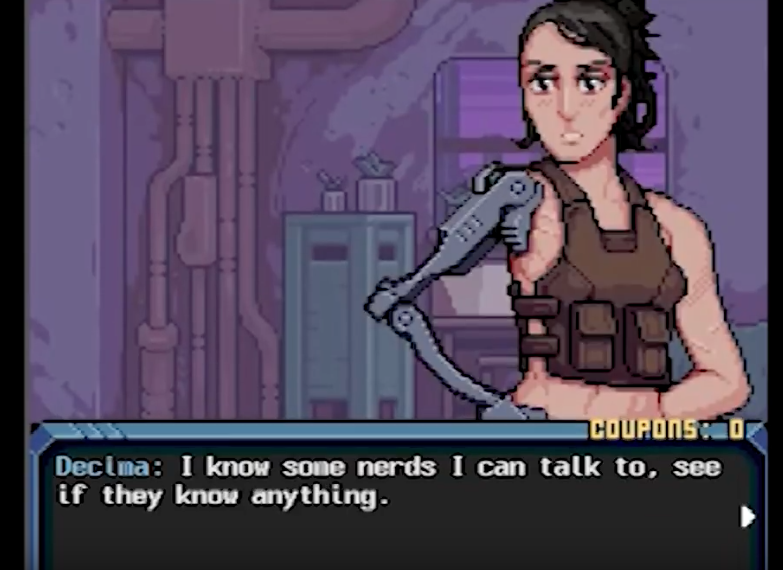 Hardcoded is a legit, transexual porn game that captivates and impresses with detailed erotica and savvy point and click. You explore, you fight corporations, you hook up with trannies. What more could you want in a trans porn game?
For more information, you can visit their Patreon page.