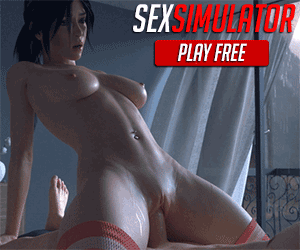 On porn games, one of our most thriving categories is our hentai porn game library. Being one of the largest porn game sites online, I can tell you firmly that hentai porn games are a competitive bunch. That why, stiff competition assumed, Hentai Heroes impresses me even more than it should. Hentai Heroes blows away many other hentai games with its colossally epic graphics, enticing storylines, and lusty concept.
If at any time in your life you've aspired to have a flock of sexy girls all at your sexual beck and call, Hentai Heroes is your match porn game.
Also, if it turns out that Hentai Heroes isn't for you, check our top hentai porn games.
So we know this Hentai Heroes review is good, but just how good? And is the game right for you?
Hentai Heroes: What's It About?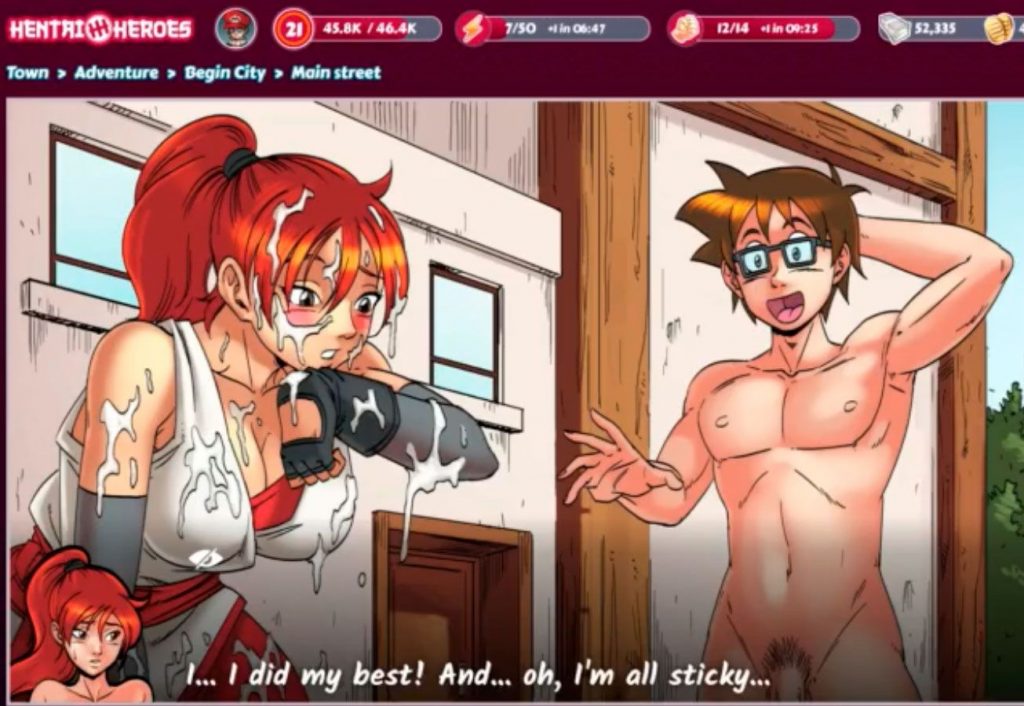 When you open Hentai Heroes game interface, you're not thrust into action. You aren't ushered into the sex play. You are not pushed into devious slut filled fun.
You are rocketed into it.
In Hentai Heroes, players have no low gear. This is all pedal to the floorboard stuff. The game explodes all over you from the initial load.
I'm not kidding a bit. Right when you type in the site's name, your only viable option is to hit PLAY.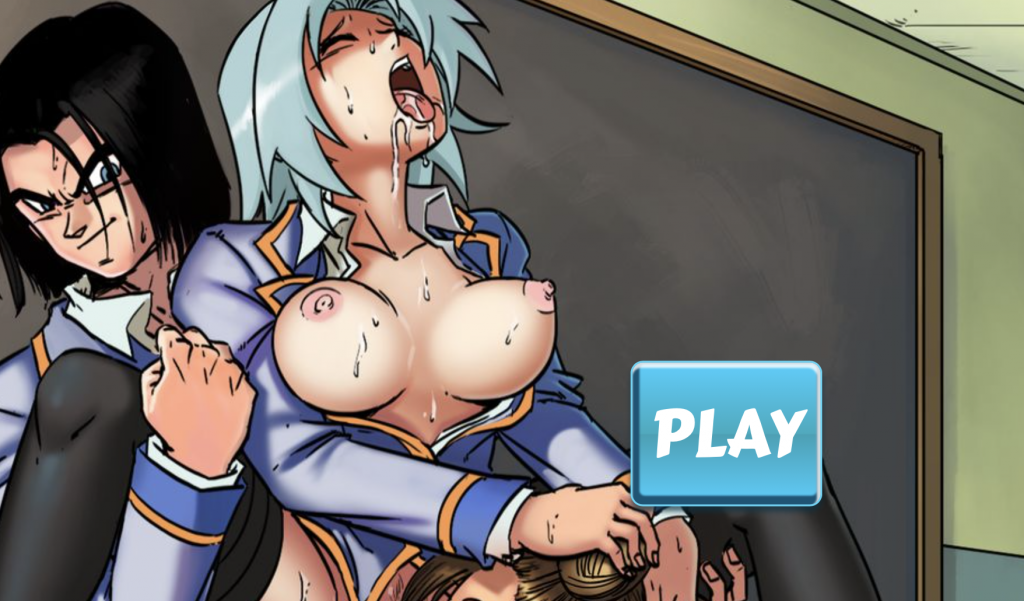 When you do that, you'll end up playing a character that's swinging his cock at a school door. A sexy girl will ask you if you like watching people fuck. Of course, you do, or you wouldn't be playing Hentai Heroes.
So, you hit NEXT.
You'll immediately meet a girl who's got cum dripping from her anus. Mentally prepare, this is the entire game. It's as hardcore as they come.
You'll go on a foot chase through school hallways hoping to nab her and do whatever you want to her, but she's gonna lead you as far as she possibly can.
Some of the vantage points are POV, others not. It depends on the scene. Check this POV out.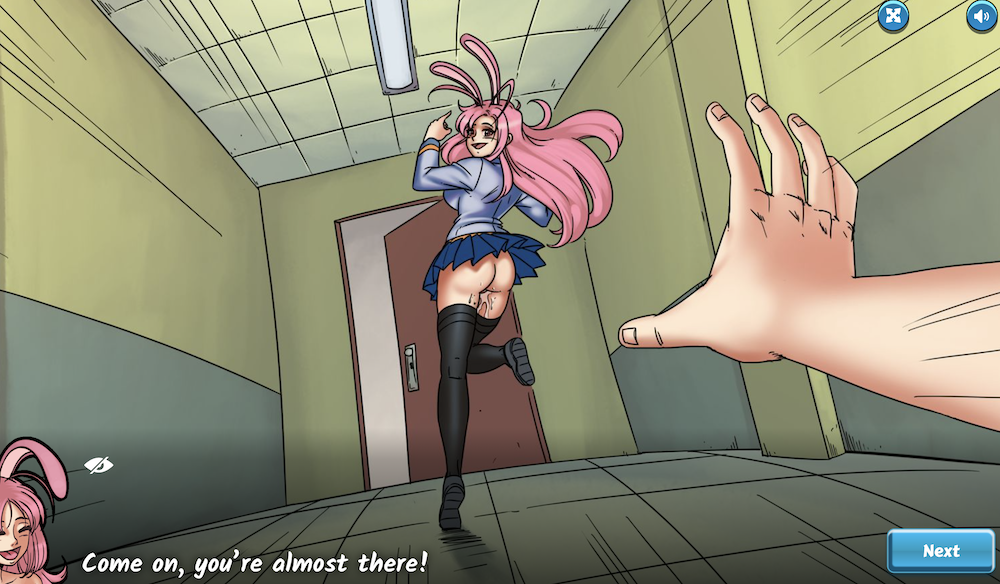 You'll be drinking the horny serum throughout Hentai Heroes because of potent graphics just like this one. The game wants you to feel a sexual rush of sorts, almost like watching Speed.
Granted, this portion is all a tour hoping to entice new players to give it a go. Well done, Hentai Heroes.
Game Concept: How To Play Hentai Heroes
The mission is simple – you need to collect a harem of sexy hentai girls and have sex with them. The concept doesn't beat around the bush (pun intended).
In order to do this, you'll need to make money, expend energy, and up your in-game levels.
Every part of the game offers action of some sort, whether it's fighting, sex, even clumsy sexual encounters. The whole Hentai Heroes experience is a complete rush.
Eventually, through the tour, you'll end up in the girls' locker room where you'll see some of the sluttiest content of your life. Seriously, girls fisting one another, fucking, sucking, etc. The scene features about 30 girls showering together.
The plot is porn script on steroids.
All the girls dive on the main character to give him a 30 girl blowjob, or something like that.
Beyond the tour, you need to quickly sign up for the game and things get going. One of the girls will tease you about your energy levels seeing you just got a 30 girl blowjob and fuck. She's setting up the premise of the game, which is inherently reliant on your energy levels.  Your energy, in all reality, is your boner.
When you reach new levels, you gain new energy and strength. This allows you to chase and fuck girls. It helps you build a huge sexy girl harem.
Ultimately, you are always pursuing new levels as a way to refill that sex tank of yours.
When you reach a new level, not only are you ready to bang girls again, but your new strength means extended endurance. So yes, you fuck longer.
The first girl you hook up with will explain how your harem works.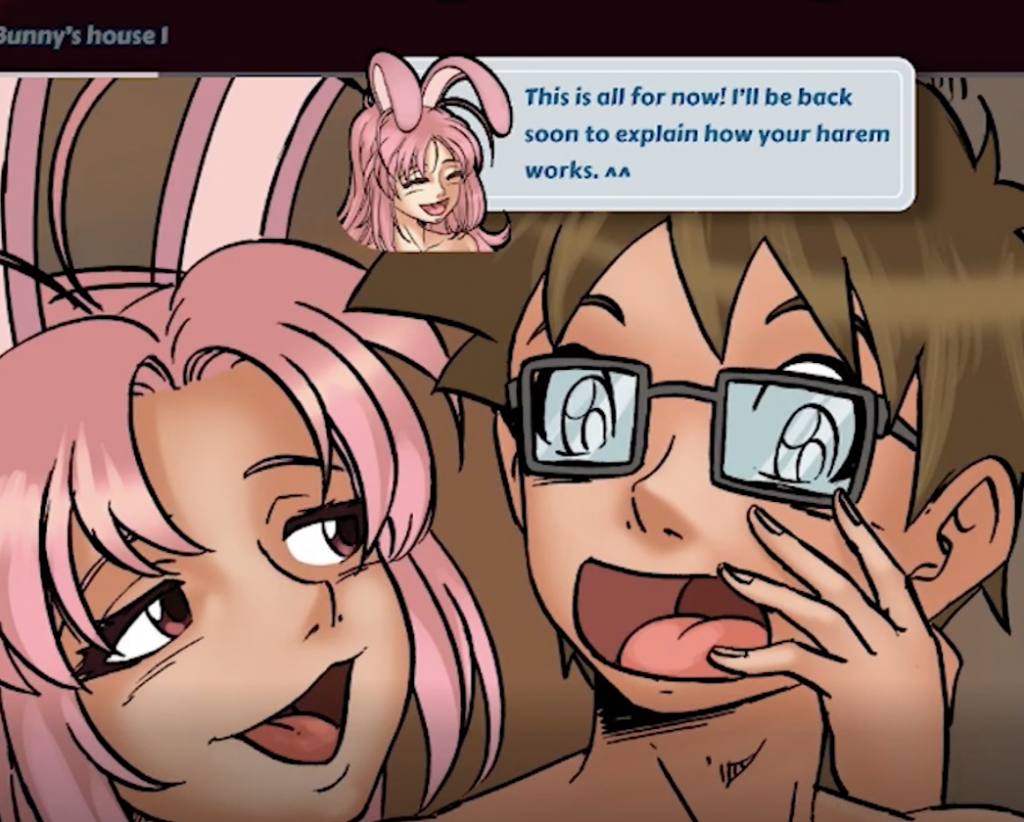 Essentially, Hentai Heroes makes sure you never experience any lag in the game. The simple concept combined with direct instructions ushers you along nicely.
You'll need to use in-game money to buy things (not your money, money you earn through levels).
As a whole, that's the game. You'll collect a harem of girls and have sex longer and longer.
Graphics
The graphics featured in Hentai Heroes blow the mind away. It's definitely a powerful entry into the Hentai porn hall of fame (there isn't one, but maybe there should be).
You definitely don't want anyone at a cafe to see any of this on your screen.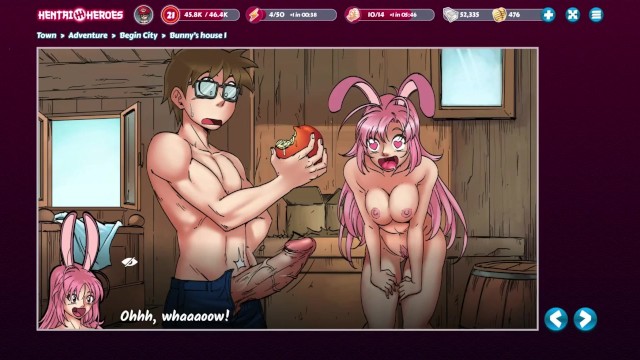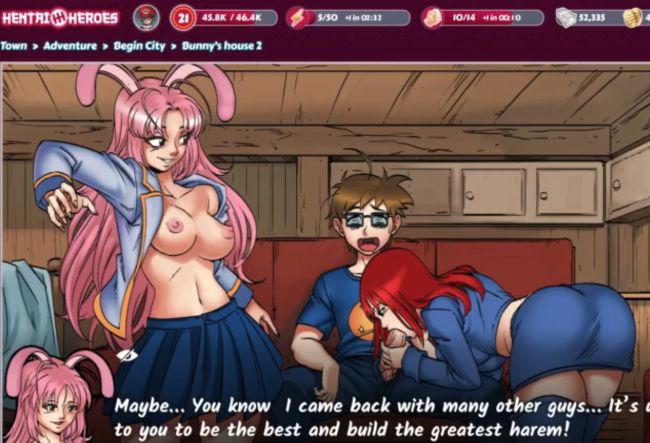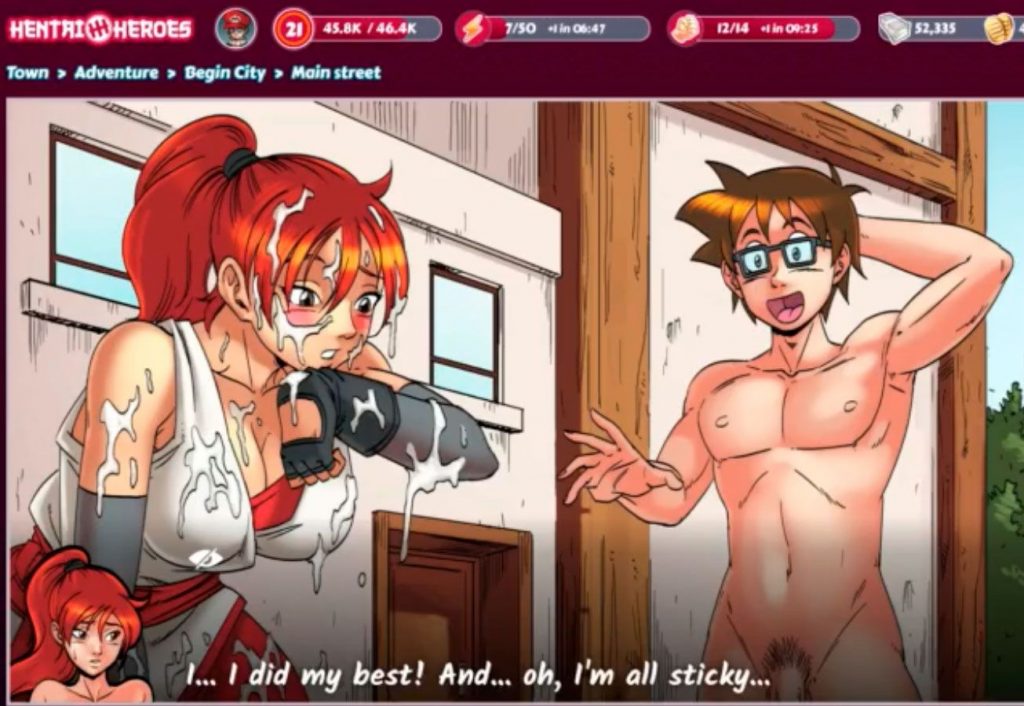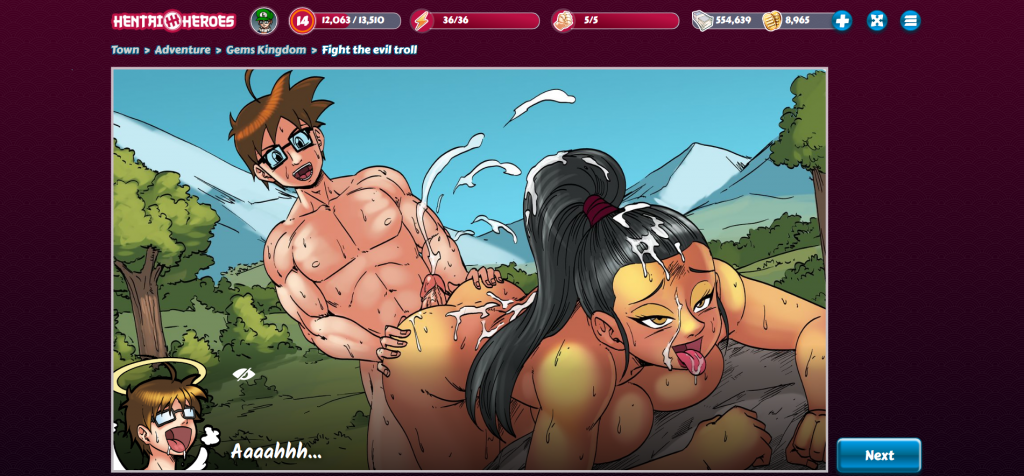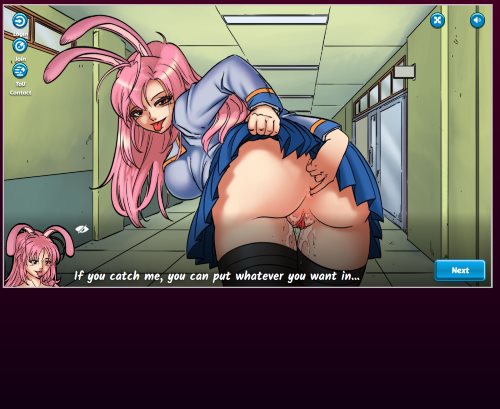 Tech and Specs
Hentai Heroes is an in-browser game, so it works on both PC and Mac, as well as most smartphones.
Intense graphics mean you'll need a more than decent memory and processing, but any up-to-date device should be good to go.
When I played, I had zero issues on my MacBook Pro.
Conclusion
Hentai Heroes is a hardcore, extreme hentai porn game that features intense, super naughty XXX graphics. The game concept is simple, you collect and fuck a harem of girls from a school. You should be into fisting and inserting objects into vaginas, because that happens all the time.
It's an in-browser game and works on most devices. It's easy to sign up for and begin playing.
If you need your porn games to be hardcore, Hentai Heroes is your game. Otherwise, check out our vast library of other porn games.