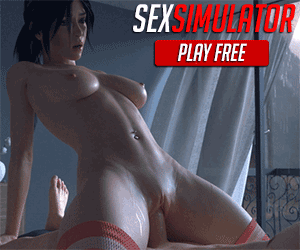 Mystwood Manor is a somewhat popular adult game found on Steam. You must be 18+ age and have your Steam settings set to allow adult content in order to play.
Mystwood Manor leverages a deep, sultry, erotic script as its centerpiece. This is a pretty good game, but we recommend you read our Mystwood Manor review before deciding. Mostly because we're narcissistic and really want people reading our site. At least we're honest.
Mystwood Manor Review – Getting Started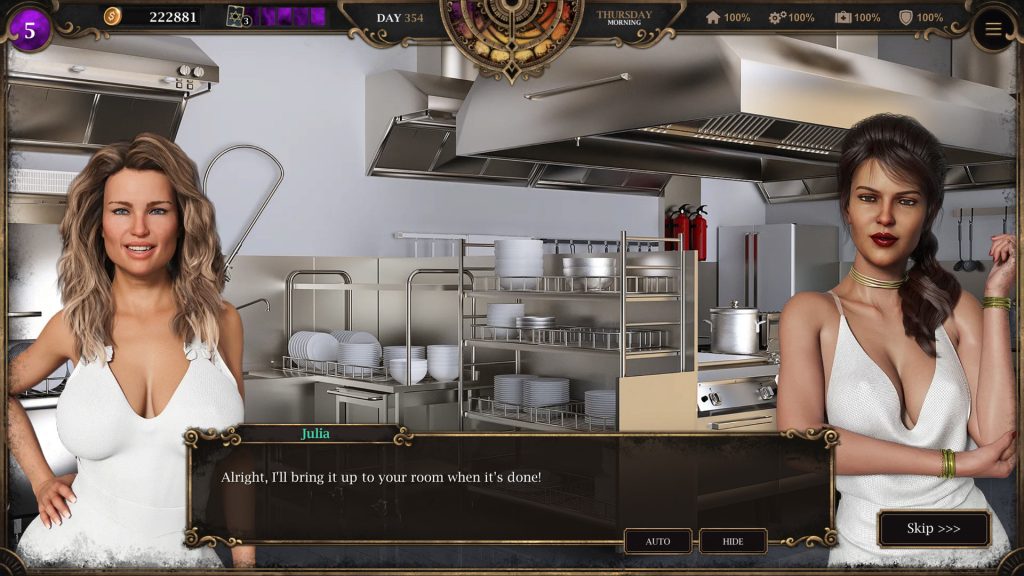 Faerin Games released Mystwood Manor in the late summer of 2022. Their previous game, Man of House, experienced limited success on Steam's platform. Mystwood Manor, on the other hand, was a pretty serious upgrade to their game development.
We should also note that at the time of this Mystwood Manor review, the game is only a few months old so we wouldn't expect it to be ultra-popular yet. We want to be fair.
Mystwood Manor is a hotel management simulator. You'll need to make sure that all the hotel guests are happy as well as run the hotel from a business perspective. You achieve this via a myriad of dialogue situations with guests and employees. There is a setting that dismisses your duties of hotel management if the concept stresses you out too much. Odd, but true.
Let's have a look at the management interface which displays rooms and guests.
Mystwood Manor offers up a pretty complex storyline. You're running an old hotel that has a lot of local history. You inherited the hotel from your dad who recently passed away. The thing is, your dad owed on a loan, so you need to keep it running so you can pay off the debt.
There's a spooky, ghost aspect to Mystwood Manor which helps give insight to how and why your dad passed away.
You'll need to upgrade aspects of the hotel to better serve guests. You need to satisfy all your guest.
Mystwood manor offers a story mode and a normal mode. Normal mode gets to the core gameplay much faster and many people prefer it. But if you enjoy reading, story mode may be your jam.
You'll need to make sure the staff is working diligently to please guests while simultaneously juggling renovation jobs. It's a heavy lift on your part.
Here's a look at staff profile.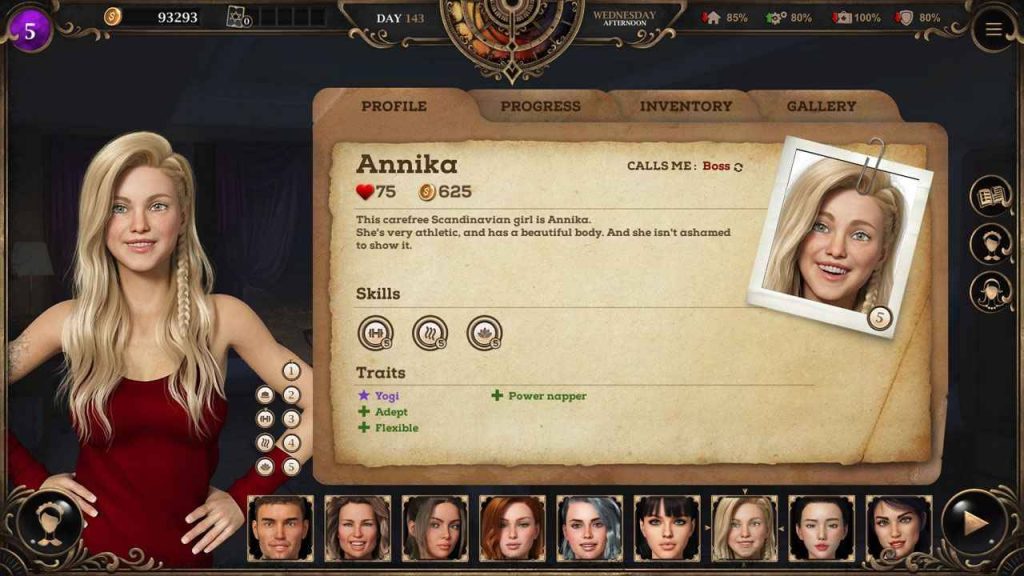 The hotel needs to make money and this is your ultimate stressor. Mystwood Manor isn't easy to manage, in fact, the game is a bit of a heavy undertaking. It can feel like a chore. You should understand this up front.
Mystwood Manor Graphics
Mystwood Manor features well-done graphics that utilize realism as much as possible. Most of the characters are created with soft mannerisms that exude perfection. The scene lighting is always studio-esq.
The hotel itself, although old, tends to embrace a decent amount of modern design, particularly with appliances and the use of black and white paint. But the bones of the hotel are unmistakably archaic.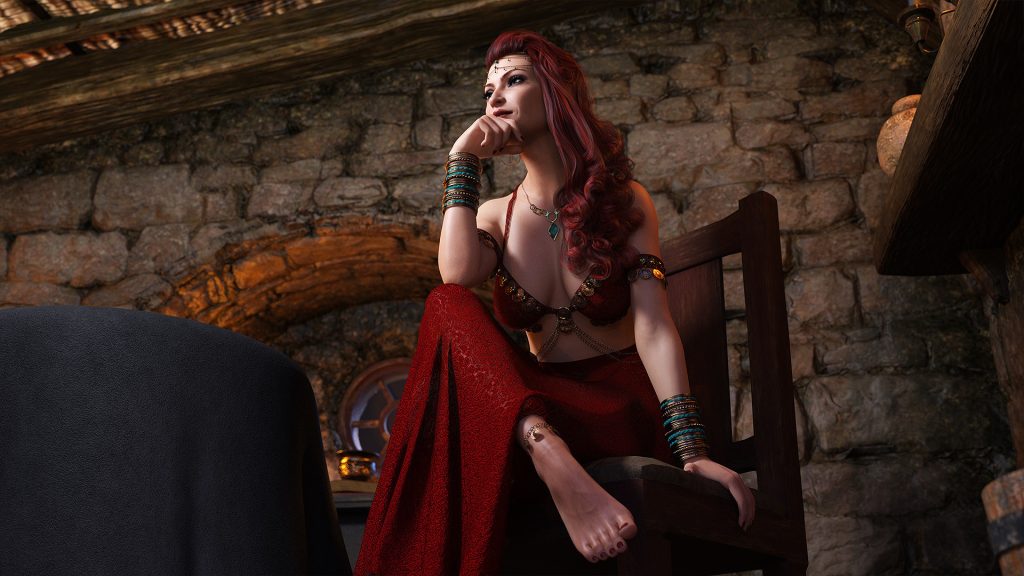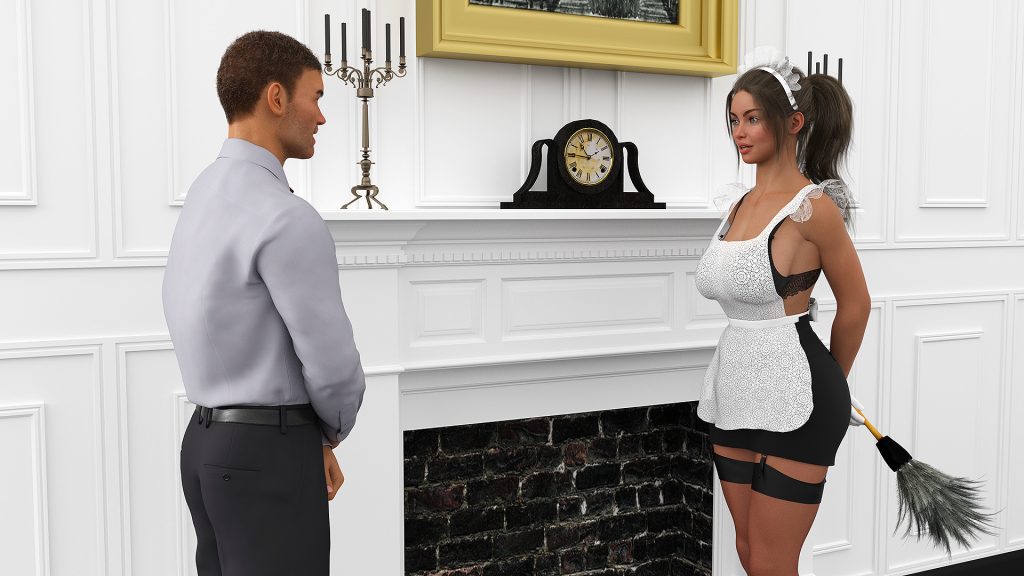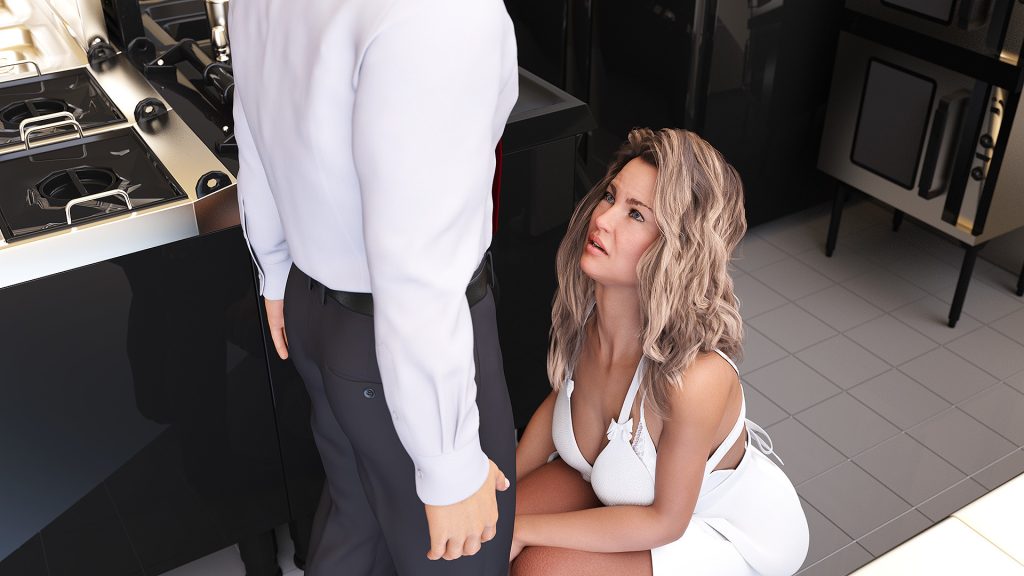 Mystwood Manor is a new Steam game that's likely to experience at least moderate success. The story is complex and the gaming aspect is a decently heavy lift. In other words, you'll need to work at the game.