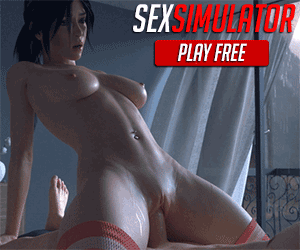 House of Detention is one of Steam's top played games. In January of 2023, House of Detention racked up a 479 concurrent stream plays during a 24 hour period of time, placing it as 3rd for the month following Treasure of Nadia and Being a DIK.
In our House of Detention review, we'll look into the validity of Steam's horror marketing. Is this an adult horror game or something else? Is it worth paying for?
House of Detention Review – Getting Started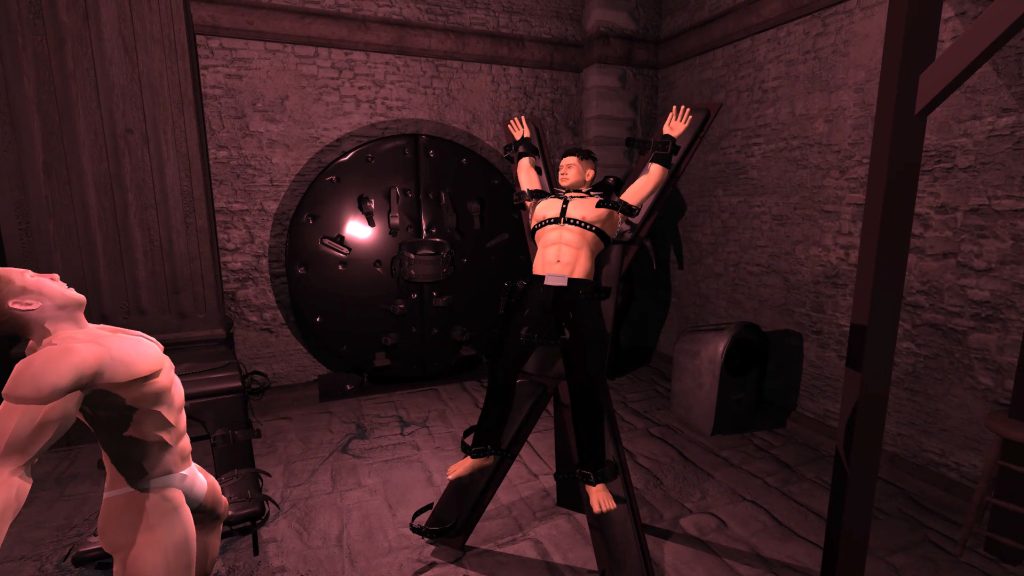 House of Detention is marketed as a horror game. Its a game found in Steam's adult section, so you must be 18+ to play.
The starting premise of House of Detention is your character awakening in a strange place, unaware of how you found yourself in this situation. Not a groundbreaking storyline, we've seen it before in other adult games.
There's a weird messaging moment where a fictional Obama, Trump and Putin declare some things to you. Its weird, a bit unnecessary.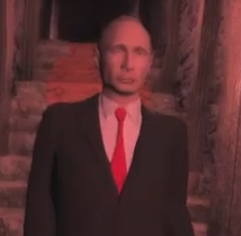 Lets not pull punches, House of Detention is stupid. You'll find "hot loads" in buckets all over the place. Super gross. There's weird music playing at all times. House of Detention tries hard, but fails often.
The advertisement for the game is hyper political.
So what's the goal of the game?
Oddly, to avoid being slapped. There's evil characters chasing you. You need to not allow them to get near you. If they get near you, they slap you. And that's the whole deal, folks.
The audio is super loud surround sound and maybe the best part of the game, at least in terms of quality.
Graphics
As expected, House of Detention graphics are dark, murky, and downtrodden. Its the horror'ish theme. Overall, the images aren't bad, but they aren't the best we've ever seen in an adult game.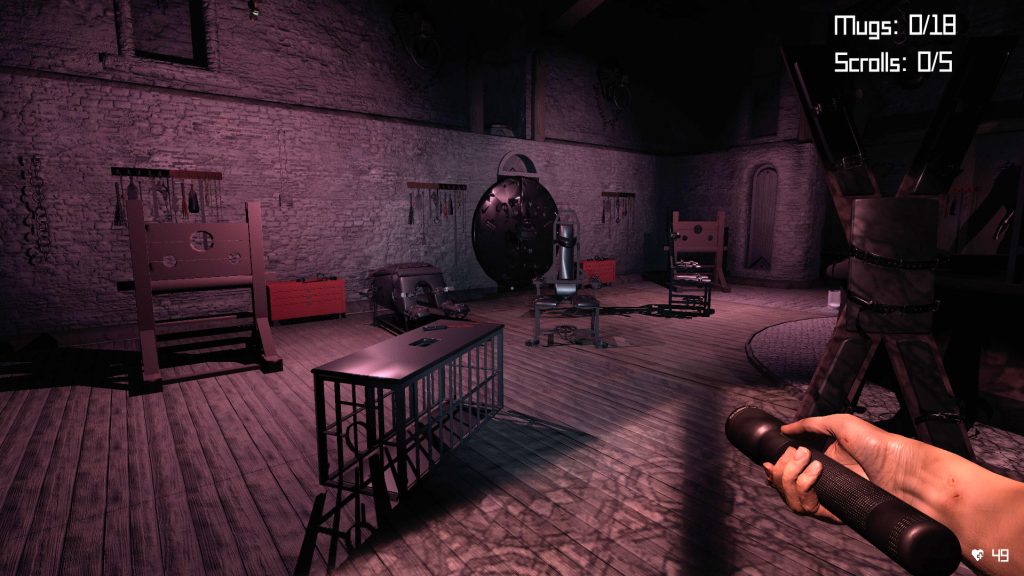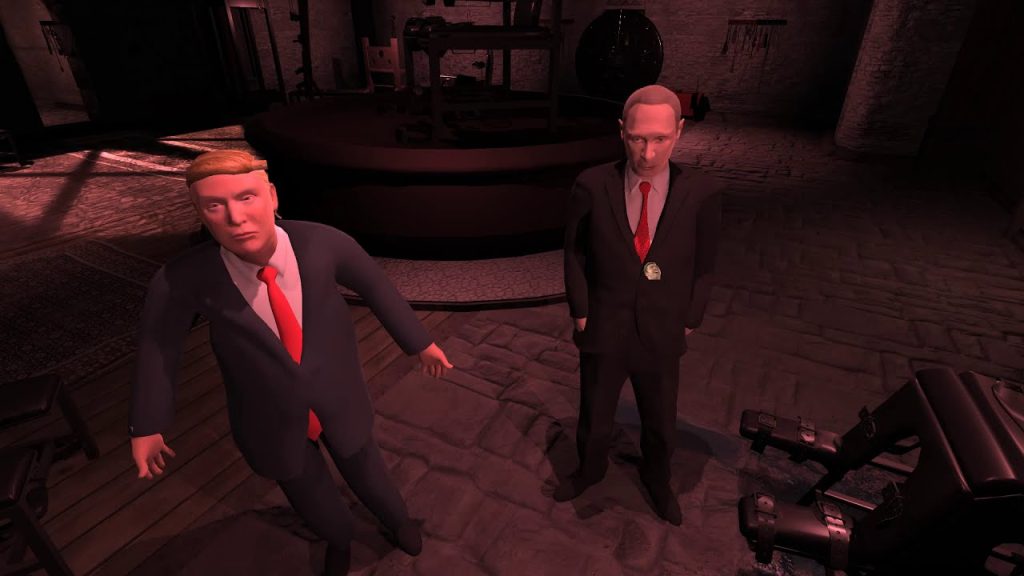 Conclusion
House of Detention tries a bit too hard to be "that game." But it becomes a shallow game that can't live up to its hyper-marketing. Sure, the trailer intrigues, but the actual gameplay isn't anything to write home about. The graphics are good to decent, but nothing that overwhelms the senses. The audio might be the best thing about House of Detention, depending on how you feel about that.
We don't recommend playing as its a bit silly. But to each their own, of course.