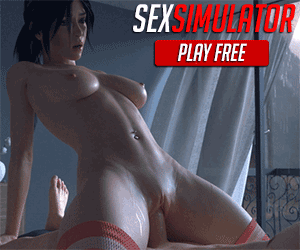 An Android-based game, Nutaku's Project QT is a complex puzzle game that's not for the impatient player. As a porn game, Project QT offers nudity as well as RPG warfare. You can upgrade characters and interact with other players. In fact, a key tactic to building your Project QT army is to be an active friend to others.
The game is available for free on Nutaku. It is also one of our top-ranked Nutaku porn games.
Check out the rest of my Project QT review.
What's The Project QT Story?
Project QT's storyline sets up in the Arctic tundra, where a black hole has opened up in the earth and released a killer virus. Your mission is to protect the world from the pandemic's spread.
That proves much easier said than done, but what did you expect?
The most impactful weapons at your disposal are hot monster girls. You need them. Leveling up helps you build an army of them. The more you have, the more competent you'll be at fighting to contain the nasty virus.
The game's strategy revolves around solving puzzles and warfare.
Players you recruit can be upgraded from 1 to 5 stars. The more you upgrade, the more powerful your girls are and the more nudity you're exposed to.  Project QT has loads of sexy hardcore scenes.
How To Play Project QT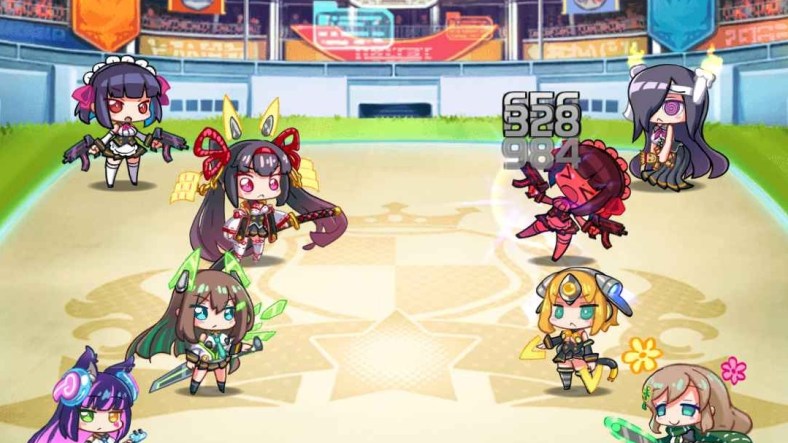 The good news for new players is that Project QT has an awesome strategy introduction to the basic concepts. So you won't feel lost for long.
In Project QT, all characters associate with one of four types of natural elements.
Fire
Water
Wind
Lightning
Each element contains more or less power than other elements. This is an important aspect of the game that you must grasp early on.  I'll lay that out below:
Water beats Fire
Fire beats Wind
Wind beats Lightning
Lightning beats Water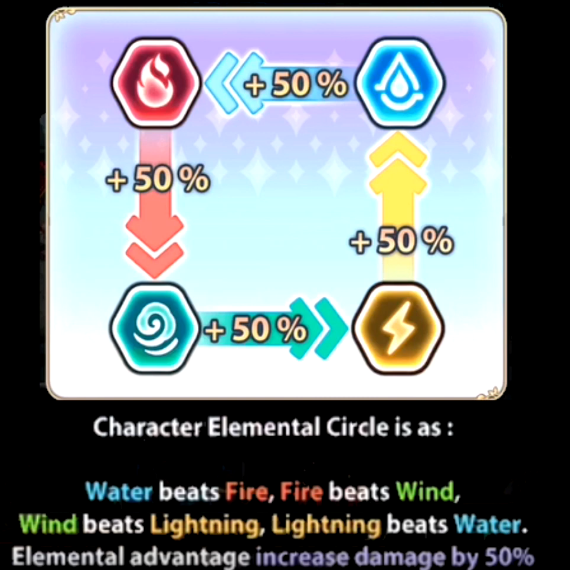 If you're feeling perplexed, worry not, you're not alone. This game's strategy isn't easy to digest. To help, developers put together a handy spreadsheet that helps you keep up each element's advantage/disadvantage in-game application.
When you're a new player, focus on completing the initial stages and earning three stars per stage.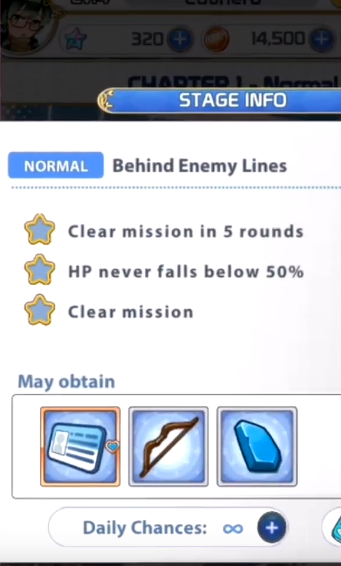 When you complete a stage, you earn Sweep Tickets that allow you to replay missions. This means you can achieve new stages faster because you don't have to redo work. Sweep tickets create an enormous advantage for a player and are vital to Project QT success.
The more that you level up, the more characters you gain on your team. The first character you gain to your team is Chris.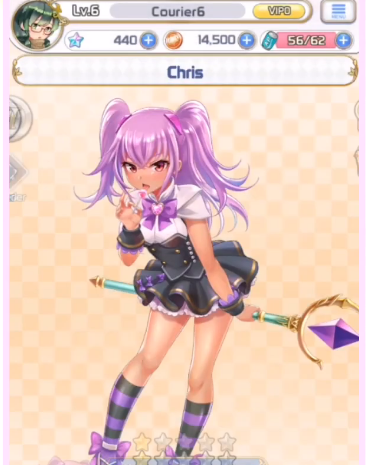 Whenever you have new characters, make sure you visit their character pages and max up their levels.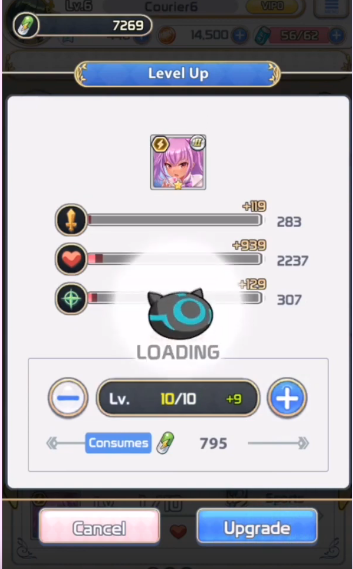 Leverage your friend's list inside the game to help grow your team. The more active you are with your friend's list, the more opportunity you have at receiving new team members.
Conclusion
Project QT's potent hentai graphics combined with a fantastic, sexy storyline, make this one of Nutaku's best games yet. This is an Android, puzzle-based game, so approach accordingly. The game strategy can feel complicated to those who are new, but the developer offers a great early tutorial.
SIGN UP AND PLAY PROJECT QT FOR FREE