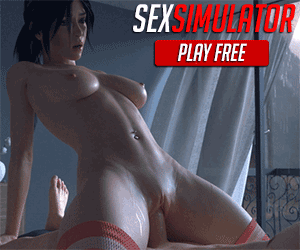 The Joker is the most controversial film we've experienced in decades. Movie theaters around the world have overdramatized "threats of violence," none of which have come to fruition.
The Warner Bros. film, which features a riveting performance by Joaquin Phoenix as Joker, stands to make over $800 million in month one alone.
The Joker is one of DC Comics' most notorious villains. And now, he's one of the world's most complex anarchists. Batman's rival, however, has been featured in video games for years. And that likely means Joker video games will surge in playtime as the movie continues to rock theaters.
If you're a gamer and you're interested, I've compiled some of the top video games featuring The Joker.
The Joker's Best Video Game Appearances
The erotic video game world offers us a number of Joker's early appearances in virtual gaming culture.
Telltale's Batman Games
The Telltale Batman gaming series comes with a major twist for players. Batman's partner throughout the series is a man named John Doe. But John Doe, as you've likely guessed given the direction of this article, is actually The Joker.
Players are empowered to make life decisions for the infamous Joker. In the end, Batman wins, but all the points in between allow players to navigate some pretty murky psychological waters with The Joker's unstable, complex character.
The graphics are insanely cool and authentic. It's a load of fun to play.
Joker Porn Game
Of course, you knew this would be the case. The Joker Porn game is one of the hottest games to play right now. The graphics are pretty solid, as you can see below.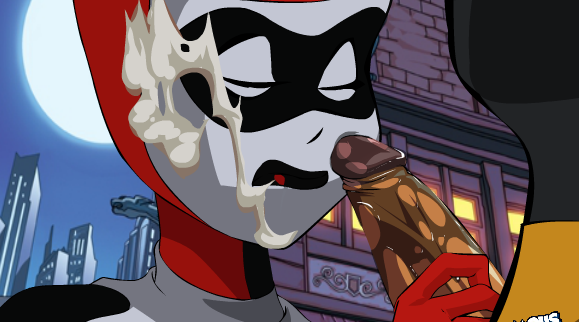 But yes, that's Batman's junk unloading on Harley, so you'll start there.
Graphics are solid and the it's a free porn game, so you can't lose. But again, it's adult in nature, so if you are pretending you don't enjoy porn games, keep on keeping on…
Arkham Series Joker Version
Cue the dramatics. The Joker's Story (Archham Series) is a 4K masterpiece that's violence is enhanced by powerful graphics and a high-speed ecosystem that burns through processing hardware.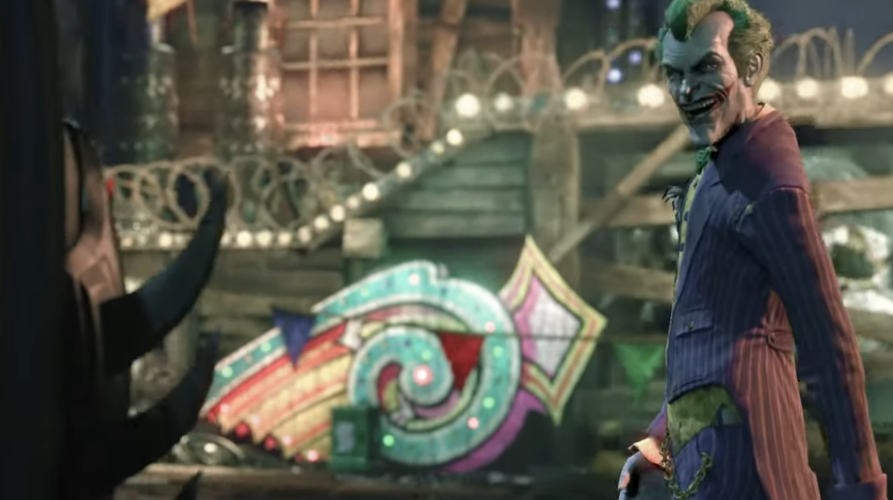 Mark Hamill's version of the character is considered by many to be the top Joker video game portrayal. In series one, The Joker rules Arkham Island and leads a military-style mafia that's main goal is to thwart efforts by Batman (and kill him).
This Joker is evil to the core, almost an unsettling thing to experience. Arkham is one of the best Joker video games you will find.
LEGO
The LEGO batman series allows players to play The Joker, which isn't often the case.
In this series, The Joker, alongside Scarecrow and Harley Quinn, wreak havoc all over Gotham City.
The game, of course, plays out in traditional LEGO models. Expect a block-style appearance in characters, but we shouldn't understate how shockingly awesome the graphics are.
Of course, if you are looking for something a bit more on the sultry side, there are options. Joker porn searches exploded shortly after the initial release of the Warner Bros. trailer. People want their dark villain porn, make no mistake about it.
Last week, celebrity gossip site TMZ claimed that Pornhub searches for Joker porn were at over 700,000. On Porngames, searches for our Harley Quinn Batman and Joker porn game are also seeing a massive surge.
Get it while it's hot, folks.
Conclusion
Joker gaming is surging following the release of the Warner Bros. masterpiece and box office explosion. Joker porn games are also on the rise as people look to get out their energy in a lot more sultry ways.
If you want Joker games or Joker porn, you'll have little issue finding it.