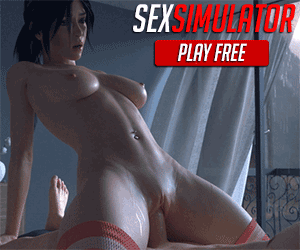 A Team Nimbus kaleidoscopic porn game event, Cloud Meadow dazzles and enlightens while it assuages all our deeply erotic furry porn circuitry. Cloud Meadow breaches above our usual furry porn expectations with its delightful anthropomorphic characters and eye-popping environment.
Cloud Meadow is a sprawling, exciting RPG farm and monster porn game experience for all to enjoy (well, almost all, pending your 18+). It's technological and character innovation reigns supreme in the XXX gaming world.
Is Cloud Meadow all it's hyped up to be? (Yeah, but you should still read the review),
About Cloud Meadow

Imagine a world where magical lands hover above the lands, through the skies, and the rule of the world is magic. A place inhabited by both humans and monsters, both overtly on a mission to survive and thrive.
That's Cloud Meadow, and it's taking the furry porn game world by its hand and levitating it to new heights. I've listed Cloud Meadow on my top furry porn games list even though it's relatively new to the scene.
You'll decide whether or not to play a character named Evan or Eve when you choose your initial gender. Your task is to help improve the conditions of the town of Cloverton, located at the farthest border of your home frontier.
An operations director named Jubelle will explain what your true role in Cloverton is. You'll need to help give a revival to the farming community which is now on a downward trend. You'll do this by taking on the role of a Frontiersman.  You'll be given proper training to help you tend to crops and monsters alike.
Your dilapidated farm will certainly need your undivided attention if you want to win at Cloud Meadow.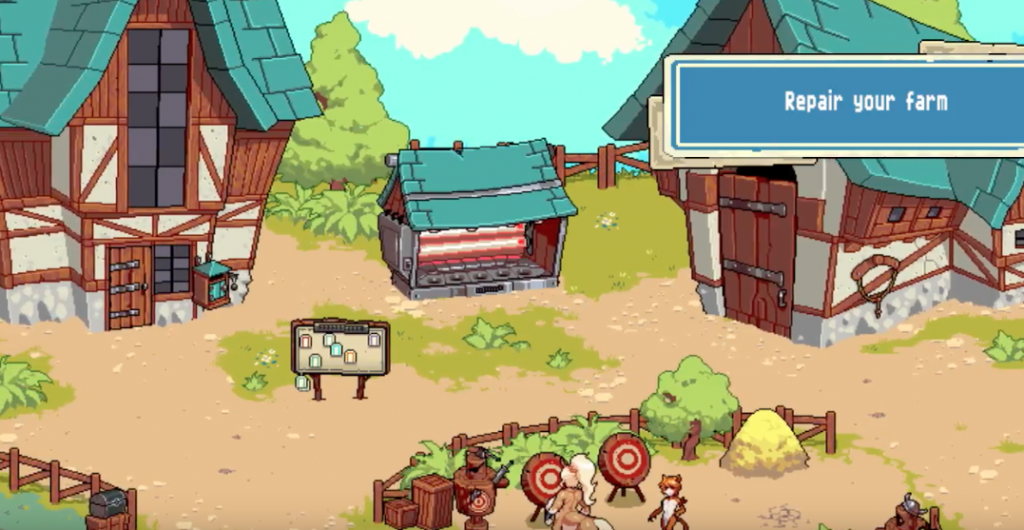 You want to make Clovertown a better, more self-sufficient place for all its eclectic residents. You'll farm 11 different monster species on your farm. Additionally, you'll breed them.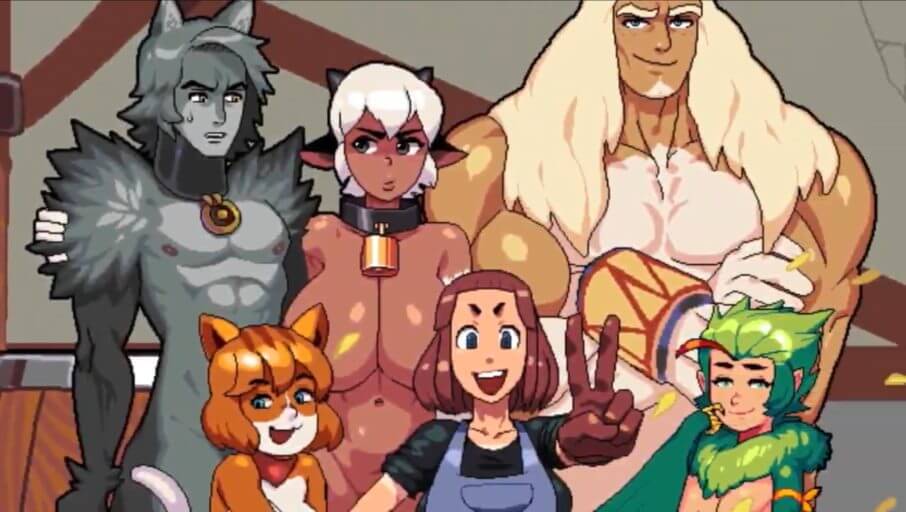 Monster remains a valued treasure in the town as they were the first inhabitants. But they've struggled over the years. A gnarly history of monster hunting sits near in their minds. Their blood was once used to help run magic machines.
But today, monsters and humans agree to coexist peacefully, and also in economic unison.
The monsters allow humans to use them for sustainable energy.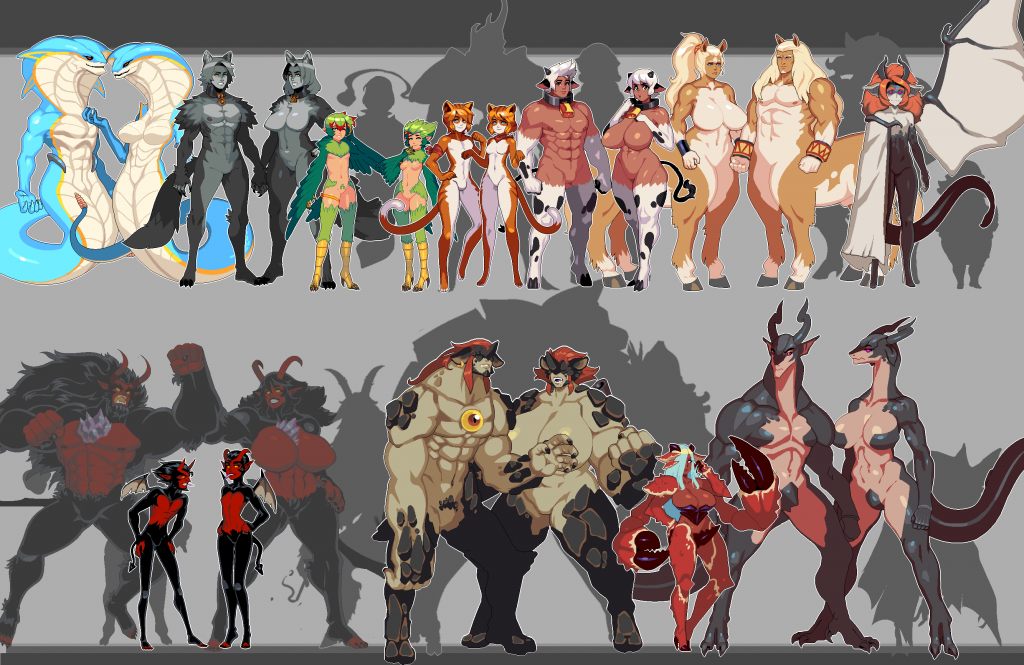 Cloud Meadow features skill games that allow you to advance in the game. These games happen often in the town square.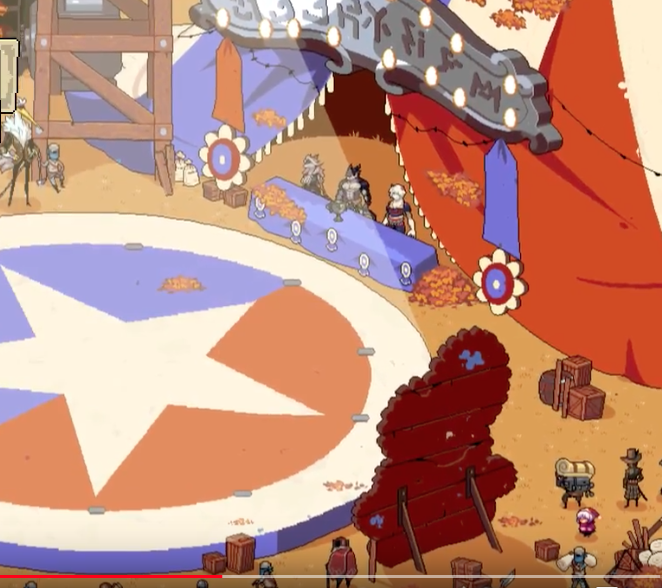 Some skill games test your strength. This is a way to help train your character for advanced challenges you'll be confronted with. For example, you might throw an ax, or wrestle a huge monster.
The more skills you acquire, the more formidable you are when threatened or challenged by town rivals.
Cloud Meadow Monster Breeding
Monster breeding allows you to create at least 200 different types of monsters with unique capabilities.
Romance
You'll hook up in Cloud Meadow, which is why it's classified as a porn game. You'll have sex with traditional human girls and furry porn sex with custom bred monsters from your farm.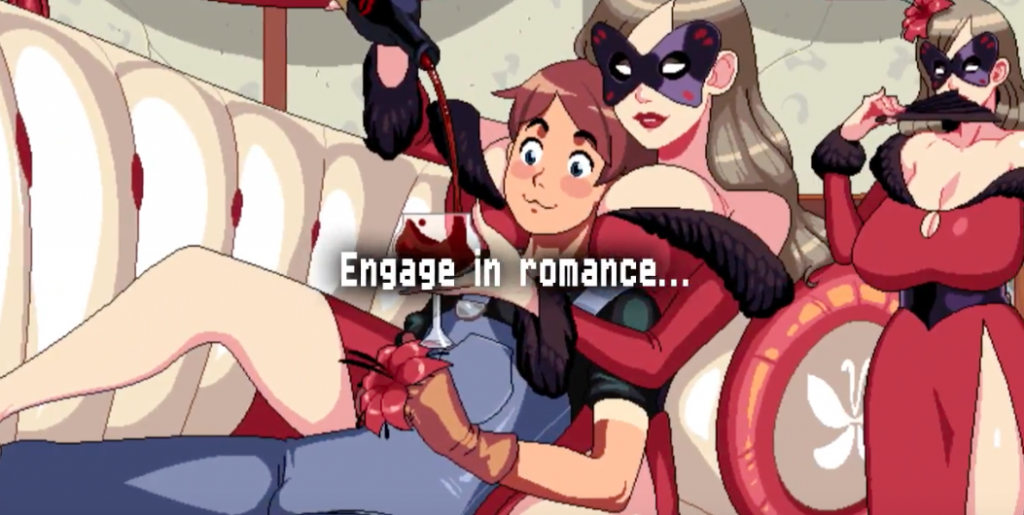 Clearly, the sexy furry porn species are where all the fun is.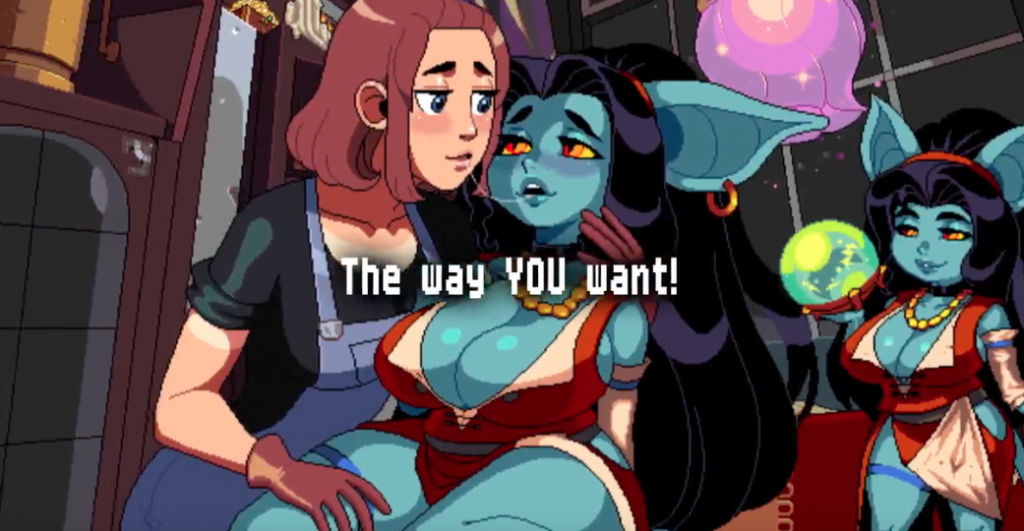 Overall, the furry porn graphics leveraged by Cloud Meadow are racy, detailed, and fly off the screen. You can see above, the character Eve's spit remains attached to the monster she's fondling. That's glorious, invigorating detail.
Conclusion
Like Huniepop 2 and Subverse, Cloud Meadow is new innovation and complexity that's reshaping how we think of porn games. The deep arsenal of skills, characters, and storylines, was once frowned upon as being discombobulated. But now, game creators such as Team Nimbus are finding ways to complicate without ruining the overall experience. These accomplishments are vital for porn game depth and challenge.
Team Nimbus has really nailed it with Cloud Meadow. If you enjoy the idea of a fantasy world ripe with monsters, flying islands, and furry porn sex, you should check out their Patreon page.