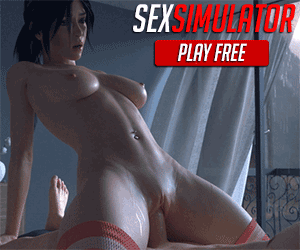 On July 15th, eBay won't be the same free-market eBay we've come to know over the past decade and a half. The company is banning all porn material and this includes highly provocative, profitable, adult video games.
It's the end of a porn game era, folks.
I get it. Most of you get porn games for free on our site. So eBay banning porn games doesn't make a dent in your deviant web social schedules. But in a day and age where mainstream platforms such as Steam are openly accepting porn games, eBay is bucking the trend in a harsh way.
Any video game with an RC (Refused Classification) or X rating is out. Any video game that features nude imagery – also out.
And this also includes hentai porn, anime porn, and even print items which display nudity or porn.
"We want to make adult items available to those who wish to purchase them and can do so legally, while preventing those who do not wish to view or purchase these items from easily accessing them" eBay stated on it's policy page. 
Now, this eBay porn ban won't apply to sex toys or even art. Yeah, I know, hentai and anime are both art. But apparently not the culturally acceptable art eBay desires.
All this said, somehow Grand Theft Auto makes the cut, likely a result of their heavy industry influence. But Grand Fuck Auto and Grand Bang Auto? Nah, they are cut. Because, yeah.