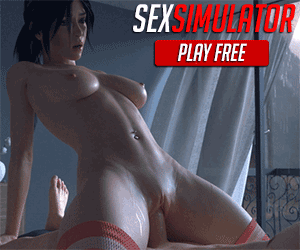 There's a new addition to furry porn game lovers. And it's a gem. It's called Extended Stay, and while it is only in alpha build mode, it's already showing promise to become one of the top furry porn games online.
Alpha mode means that Extended Stay is still in porn game development, but gamers are able to download the latest builds.
Extended Stay is a pretty legit play in the furry porn market, so if that's your cup of tea, you'll want to stick around and read our review.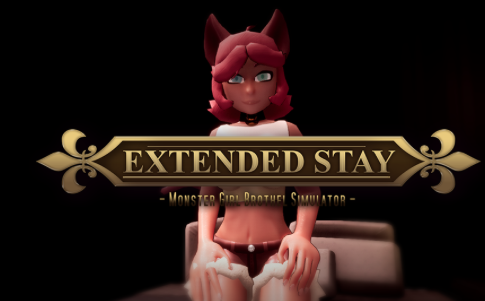 The furry porn game business is thriving. Developers are challenging one another to come out with more potent versions of the next. That's because consumer demand for furry porn games is bigger than ever.
And why not, it's fun. And nothing speaks to fun more than Extended Stay, a monster brothel simulator" that's as sexy as it is dark. Additionally, Extended Stay test players business acumen, so the experience isn't a walk in the park. You'll need to do work and overcome challenges, mostly in running your business.
Your monster girl brothel won't just make money without effort. You'll need to put the business in a position to thrive.
As a player, you'll be tasked with operating a holiday resort that allows customers to have sex with furry monsters. You'll need to keep a great selection of furry monsters on staff if you want to please the customers. The demand for furry sex is high, but it's easy to fail if you don't have great monsters or your monsters don't do the type of sex acts customers are expecting.
"By using your staff to satisfy your guests you'll receive a bigger payout and if they're fully satisfied you can even hire them on to your staff," the game developer, Hearts Club, states on the game's page. "As you upgrade your brothel and your reputation increases you'll attract wealthier guests with more 'unique' interests."
You'll communicate directly with customers.  This is because you, and only you, control the monster girl's sexual experience. You need to understand what your customer wants and lead your monster girl down that path.
You need to make the customer orgasm so the skills your monster girls possess play a critical role.
Extended Stay graphics are insanely detailed, yet dark, but not so dark its sans a fun spirit.
Extended Stay Graphics
You'll notice a lot of depth that springs from somber background colors. This adds that "pop" you experience with both monster girls and customers (but mostly the monsters).
Extended Stay developers take a page out of 'disney eyes' in all monster characters, which bring about an intimate connection between player and monster girl.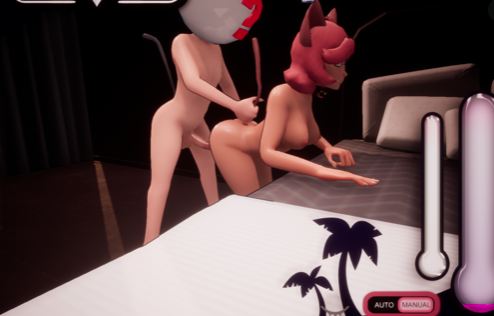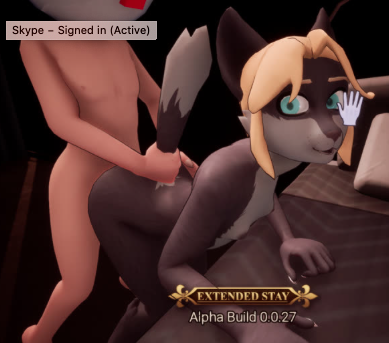 You really experience the surreal atmosphere and embellished eye lines in this scene.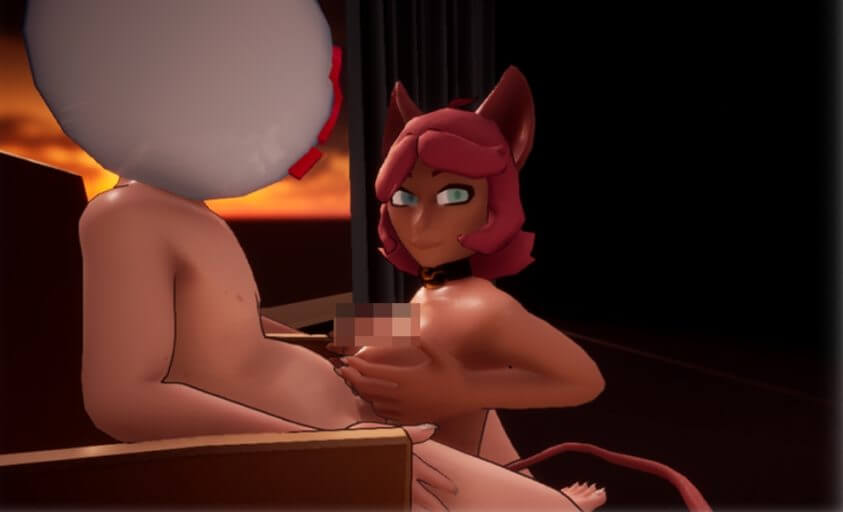 Customization
Type of monster (anthropomorphic settings)
Flesh color
Body size
Gender
If you pay $3 on Heart's Club's Patreon, you gain additional customization powers.
Conclusion
Extended Stay pops from the screen with furry, sexy monster girls. It's game strategy requires players to run a monster prostitute business from every angle, including sexual intercourse from customers. The overall experience is fascinating and super fun. The graphics impress.
The only con is that Extended Stay is new, which lends itself to some growing pains, such as instability. But it's a heavy game, that's to be expected in the early days.
If you want to lower your risk, maybe wait a few months. There are a number of other amazing furry porn games on the market to try until then.