When you first heard that people are playing sex simulator games online, what was your first response?
Did you think, "wow, that's sure disturbing."
Was that dire sentiment followed by an itch of curiosity? Probably so. The convenience of online sex games is growing at a rapid pace. More and more game manufacturers are tapping into the sex game market as demand increases. This means that today's online sex simulator games are top-quality experiences. As more people learn about sex simulator games, more people decide to take the dive.
But like anything online, that first shaky step can lead you down an initially rocky path. That's because there's an ever-increasing amount of sex simulator game sites vying for your attention.
What's real? What's good? Which sex simulator games are truly the best?
I've got all that and more in my best sex simulator games guide. Not all of these games are listed under our free porn game directory, so be warned, you might have to pay. That's your call. Also, be aware, some Sex Simulators offer some pretty extreme and racy content, so take all warning seriously, just like the one below.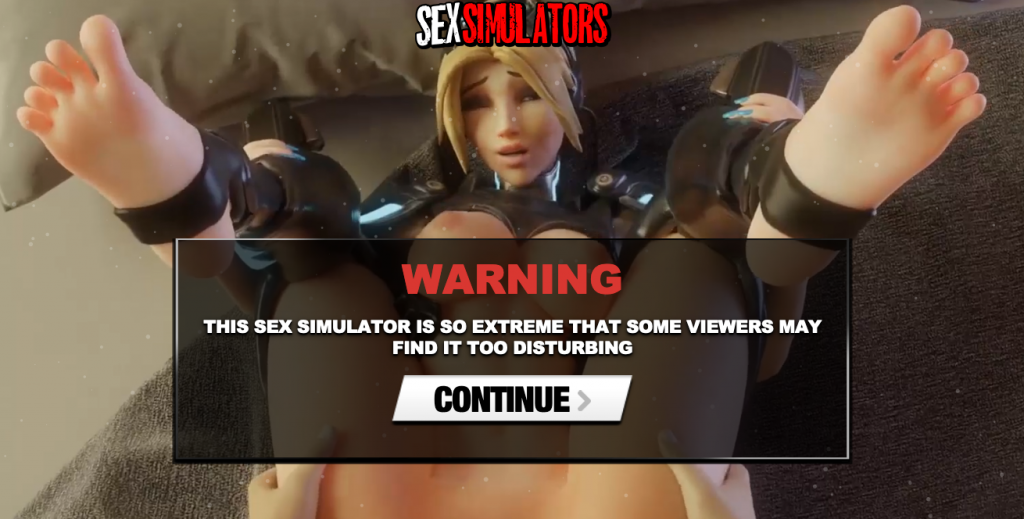 Sex Simulators is my favorite all-time experience, but it also features a lot of hardcore BDSM that some don't love so much. I get it. That's why I created this guide!
I'm just here to help guide you to the best games. But first, let's talk logistics and history.
How to Simulate Sex
Be honest, finding a sex partner is rough going. I know you feel like it's "just you." But the fact is, many people out there have a difficult time finding a good sex partner. The world is a complicated and frustrating place. We all have desires that are unique to our own needs. It causes a socially awkward grind.
These days, people are learning how to simulate sex as a way to buck the system. It's more convenient than a bar. It is more erotic than a pre-made porn video that's decided it's narrative. When you simulate sex, you do so on your terms based on your desires.
Many people are turning to AI robot sex partner experiences, but that's an expensive undertaking. Until production costs go down, the common man can't have his own sex robot. Additionally, studies suggest that sex robots actually make the owner more lonely. Go figure.
There are popular Fleshlights, but those are someone pricey as well. Furthermore, they don't talk or show emotion or express needs. Although many men don't want to admit it, sexual pleasure involves some emotional connectivity.
But what about sex simulator games? Can you simulate sex through a flash game?
The answer is yes. 
The best sex simulator games reel you into a fantasy world whereas you are empowered to make decisions. You build a world around you. You chat, call, or communicate, with a sexy girl. The graphics, much like an adult hentai video, energize your sexual being. But it's the communication, the freeing feeling of walking on a pier with a girl, that builds and maintains a full sexual experience. Some of the best sex simulator games make you less a spectator and more a participant. That's important.
Are Sex Simulator Games Only For Guys?
Nope. I know, I always write sex simulator game reviews from a guy's perspective. That's because I'm a guy. I'm not sure what aspects of any sex simulator game turn a girl on. Clearly, the storytelling and journey appeal to women.
---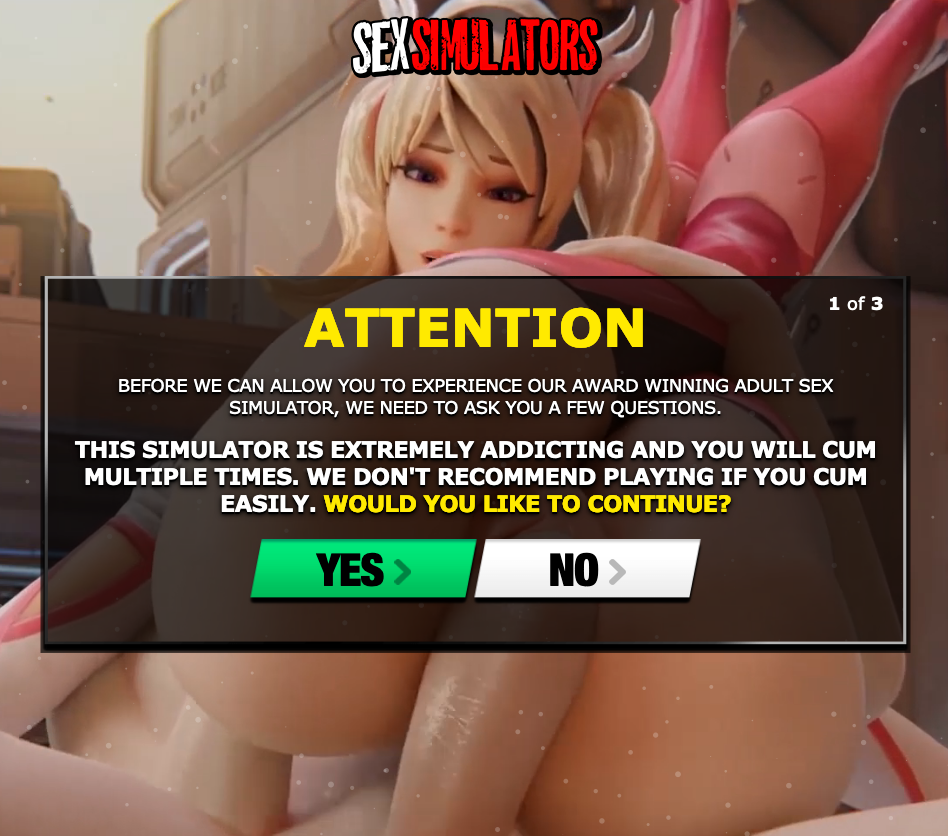 ---
But the fact is, I can't completely relate. So I advise you, just know, many of these games can be played by women as well.
The Web's Best Sex Simulator Games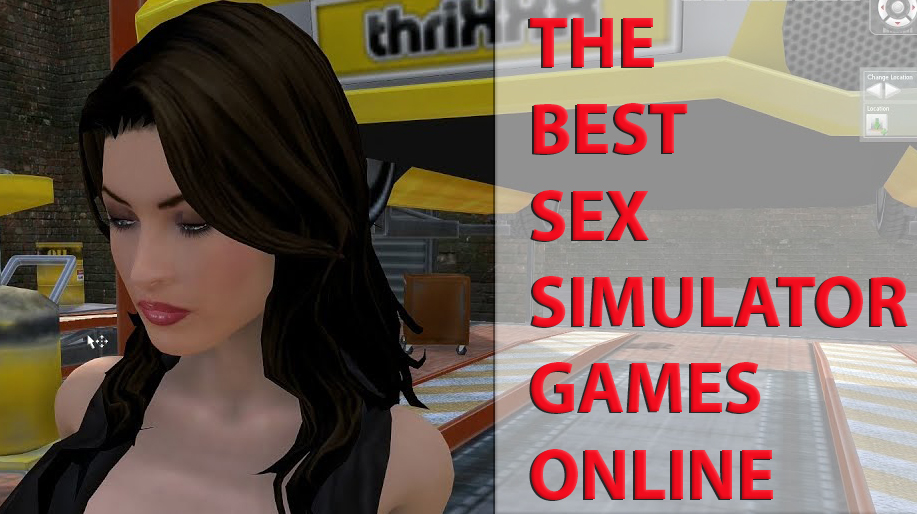 What are the attributes of a best sex simulator game?
It's simple:
Graphics
Fantasy World
Reputation
Popularity
Ease of Use
That's just a few of the big factors I look for.
So let's look at some of the top sex simulator games online.
Sex Simulators
Sex Simulators is one of the most popular porn simulation games you'll find. But I do have to warn you, it's also the most extreme. They have a warning on the front of the site to dissuade those who might be looking for a lighter experience (there is no shame in that!).
But it's hard to match the overall experience of Sex Simulators. The graphics are nutty good and even the sound is somewhat mesmerizing. You can get lost/addicted pretty quickly in this one.
If you can hack it, click here. If not, keep scrolling…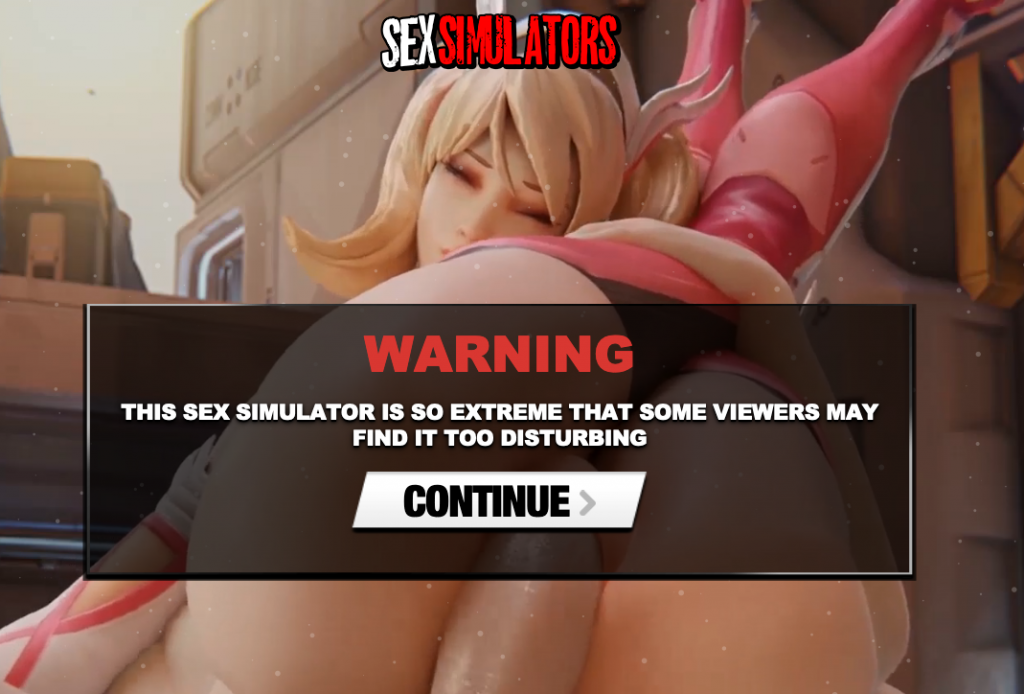 3D Sex Villa 2
When it comes to realistic graphics and sound, 3D Sex Villa 2 is a top player. The game's graphics stun and sometimes, incapacitate the senses to the outside world. Sometimes, while playing 3D Sex Villa 2, I quite literally forget where I am.
That's a good thing. That's the best thing.
#D Sex Villa 2 is as realistic as any sex simulator game you'll play. It's a single-player game experience, so you're on your own. But not to worry, you can have sex with a version of Megan Fox that will blow your mind (among other things).
Check this out:
The game's graphics simulate the realistic ways the human body moves and adapts to change.
The bad news is, 3D Sex Villa 2 is only for PC users. So Mac fans, beware, you might need to stealth "borrow" your roommates PC. Just make sure you kill off your browser history before you return it. Or, don't. Maybe he or she will thank you for not.
Check out our 3D Sex Villa 2 review.
Kinky Emulator
The line between erotic fantasy and a genuine BDSM sex slave experience is swept away in Kinky Emulator. One of the most popular sex simulators online, Kinky Emulator impresses right from the start with it's incredibly sexy, customizable girls that are ready and willing to take your commands.
By way of stunningly sexy girls streaming from hyperfast servers, Kinky Emulators is one of the top sex simulator experiences you will find.
You can read our full Kinky Emulator review here.
xStoryPlayer
The use of gentle body physics and soft virtual movements represent the mainframe of xStoryPlayer,  an X Moon Productions game that's growing in popularity.
While not as popular as 3D Sex Villa, xStoryPlayer makes use of physical female contours as well as any artificial undertaking. The girls are gentle, yet pop from the screen visually.
This isn't a game whereas you immediately have sex. Instead, there's a build-up phase where you get to know the girl. This helps the sex simulation experience build and develop.
xStoryPlayer is without question one of the best sex simulator games online today. It's highly underrated.
Check out this excerpt from the game:
Once again, xStoryPlayer is only for PC users.
Hurt Me Plenty
If you have some desires that wobble on the darker side of fantasy, Hurt Me Plenty is right up your alley. This is one of the top BDSM sex simulator games you'll find.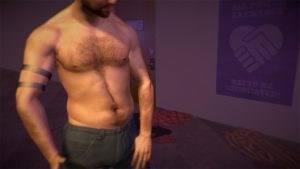 The game uses Leap Motion controls that allow you to control the character, a male looking to be dominated, through your own movements.
And oh boy, did they nail the experience.
Hurt Me Bad involves mutually agreed upon pain and abuse. You make a deal, you live by the deal. There is trust involved, but that doesn't mean you can't find ways to cheat.
The way the game works, you can use your own slapping or spanking motions to inflict pain on a game character. You'lld see red on the buttocks, or wherever you inflict punishment.
The game's premise involves negotiation which outlines the role-playing. This is a trust-building narrative at work. You create safewords, which when used, force the BDSM activity to stop. The focus continually remains on consensual BDSM. In fact, following a safeword use, you'll get this on your screen – "Your partner is still recovering from the previous player's abuse and violation of boundaries."
The game offers after-care options that allow the person to recover from your abuse.
It's an incredibly real experience. This is the most prominent online BDSM sex simulator game on the market.
That's just plain nuts. Not the BDSM aspect, but the mindblowing graphics. With Hurt Me Badly, you will feel the pain. It's that real. Clearly, this game is built for a specific niche, but if that's you, you're in luck.
One Night Stand
Most of us have the one-night stand fantasy. It's normal. There is nothing like a 'no strings attached' encounter. The trouble is, one night stands don't happen as easily as popular TV shows would like you to think.
That is, until now. How does a one night stand sex simulator experience sound? That's what One Night Stand is, a XXX porn game that imitates the one-night stand experience right down to the sultry details.
Creator Lucy Blundell hit pure gold with this game. The graphics are eye-popping and the anonymous sex details are as refined as any game's.
The game begins with you waking up next to a random stranger. You are now in a position to figure out who the heck this woman you had sex with is. Or at least, you assume you had sex. It's up to you to discover what went down that night. And that's the hook. There are a number of different potential endings, some aren't what you hope for.
The better news? One Night Stand is a Mac-friendly porn game. Yay!
Conclusion
The best sex simulator games are ones where fantasy and graphics are blended tightly. The player should nearly lose his sense of real surroundings. The idea is that the player begins to merge his real desires with the game's interface.
I will make sure to keep my list updated. But do me a favor, whenever you discover new sex simulator games you feel should be given a look, please email me.